Drones in fire investigations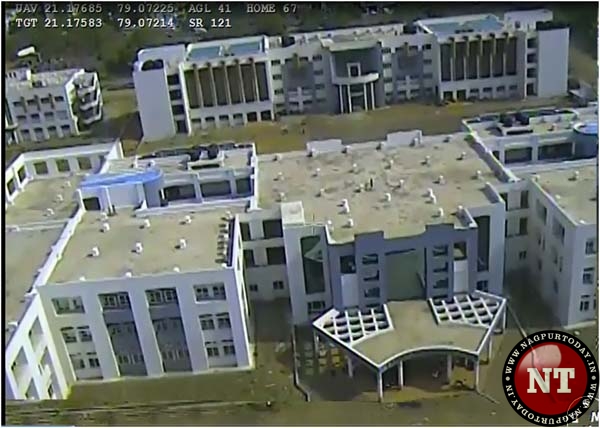 Nagpur: Desh Raj Singh of IdeaForge Technology, Pvt. Ltd. New Delhi recently visited the new site of the National Fire Service College, Nagpur at Rajnagar and demonstrated the various functions that a Drone could play in Fire Fighting. With the continuous rise in Unmanned Aerial Vehicles across the world, the use of Drones in civilian operations such as Fire Fighting measures could be of immense benefit.
The Drone demonstrated its usefulness in the Campus by surveying the entire area of 43 acres and in the presence of Director D SHAMIM, Course Supervisor Dr G S Natarajan and all other Staff members of the College Singh projected a complete utility aspect of the Drone. He was accompanied by Lt. Siddarth.