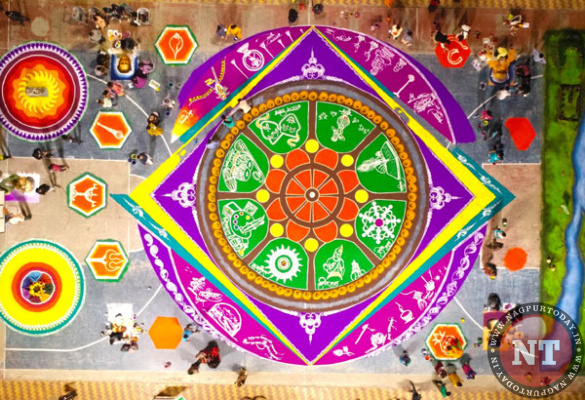 Nagpur: The plain court at Surendra Nagar basket ball wore colorful scapes on Sunday afternoon as a huge eye-catching rangoli, named as 'maharangoli' was drawn in order to portray the fine arts of the city's rangoli artists.
The lifesize rangoli, which was created at the court, soon attracted huge crowd who have all praise to the exemplary work. The event was organised by Sanskar Bharti.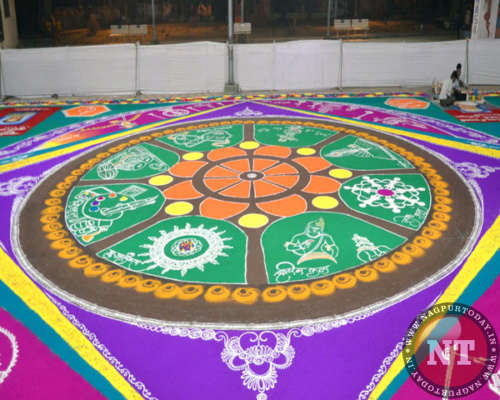 The wide view of the artwork was also captured by drone cameras which further illustrated its depth and portrayal. On the occasion a team of Sanskar Bharti was also felicitated by film producer Rajdatta.
Nagpur Today got few drone images of this magnificent piece of work.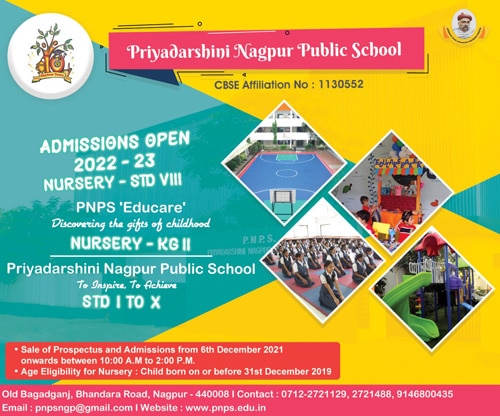 Here's the treat for your eyes…