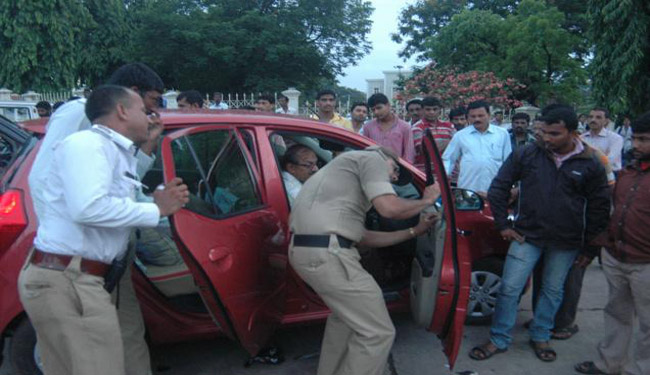 Nagpur News: Under directions from the Supreme Court, city traffic police and the Regional Transport Office (RTO) have begun a crackdown on vehicles with tinted panes on windows and windshields in Nagpur City.
Citizens caught driving vehicles that have tinted films on their windows, front and back windshields or safety glasses are being fined Rs. 1100 by the authorities. Hundreds of vehicles at Futala, Seminary Hills, West High Court Road, Rana Pratap Nagar and Ambazari areas have been checked and fined by RTO officials and the traffic police over Monday and Tuesday. More than 70 people were fined each day.
This step was taken after repeated requests and warnings regarding removal of tinted films on vehicles for security reasons were ignored by citizens over time. Tinted windows reduce transparency of window and windshield glass, making it difficult to spot people inside a car or other vehicles, thus making it a security hazard. The permissible transparency levels are 70% for front and back windshields and 50% for side windows. Car manufacturers are prohibited from tinting glasses beyond these limits as well.
Those flouting these rules are fine under section 190 of the Motor Vehicle Act (1988) and rules 92 and 100 of the Central motor vehicle rules (1989).