Round Table- Nagpur-83 a boon for many schools wanting additional class-rooms
Nagpur:
Passion of Nagpur Round Table 83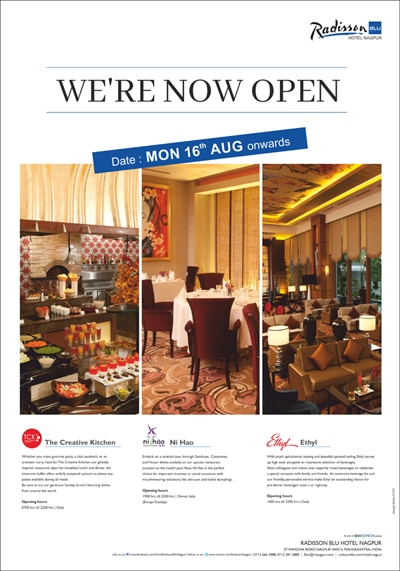 Since the main motto of Round Table India is freedom through Education, the members of Nagpur Round Table 83 too are passionate in ensuring that the future generations (especially from the poor and needy) get a good school building. They have so far achieved this by making many class-rooms, school buildings where required. The members identify the schools that really require additional class-rooms and where required an entire school building. They raise funds through various activities and then get the construction done in phases.
The Nagpur Round Table 83organize various events and undertake various activities that can generate funds for achieving their aims and goals. The members gather and organize some event so that they can raise funds through contributions and tie ups etc. While speaking exclusively with Nagpur Today, some of the members of the executive body of Nagpur Round Table 83 said that every member does his part in raising funds. Some of them though are not so mobile and can't leave the house too raise funds from their homes and ensure that funds are made available for the noble cause. The members display a passion for building class-rooms and do not compromise on quality of the work. Most of them take out time from their busy schedules to visit the construction site and supervise the work or to ensure that the work is completed in the summer vacations so that the construction work does not hamper the smooth functioning of the school.
Some of the laudable achievement and major projects
undertaken by Nagpur Round Table 83 include:
After the year 1997,Long term project the motto-Freedom through Education was adopted,under which the following infrastructure has been constructed by Nagpur Round Table 83:
School building built for Arya Prathmik Shala, Sadar at a cost of Rs. 4.35 lakhs
One Storey built for Deaf and Dumb School, Saoner at a cost of Rs. 1.50 lakhs
School building built for Uday Education Society's Jeevan Shikshan Vidyalaya,Parvati Nagar at the cost of Rs. 40 Lakhs
School built at Hingna Village worth Rs. 14 lakhs
Toilet block constructed at school in Wardha district at the cost of Rs. 60,000
Nagpur Round Table -83– More than a school – A future
A new school building in the remote Mandwa village, 20 kms from Umrer, has been built by Nagpur Round Table 83. A small, dilapidated slum school is being transformed into a modern school with 6 classrooms, library, kitchen, toilet blocks, store, staff rooms and principal's rooms. The 5,000 sq. ft. structure being is being built at a cost of Rs. 22 lacks and will have a provision to be later build a first floor too. Over 1,200 children from the less privileged background will for the first time have a proper school and class rooms to go to. It is Nagpur Round Table -83's way of giving a future to those who have a stake in the country's future. The school was inaugurated in June 2008.
Other valuable and noteworthy contributions of Nagpur Round Table -83:
From the year 1990 to 2000 – Project Visionwas their mission. The following were achieved under this project:
More than 1000 cataract operations performed for the poor
Yearly medical camps conducted in villages around Nagpur
Distributed free medicines worth more that Rs. 1,00,000/-
Apart from the above, Nagpur Round Table 83 has been rewarding meritorious students every year forthe last 7 years at the above schools on Children's day and Independence day
Nagpur Round Table 83 has contributed Rs. 2.85 lakhs towards the rehabilitation of Tsunami victims
Nagpur Round Table 83 has donated Rs. 2 lacks to the PM relief fund for Kargil Fund
Nagpur Round Table 83 has sent relief material for the earthquake victims at Latur and Gujarat
Nagpur Round Table 83 has sent Rs. 21000 for the relief of the flood-affected in the Gujarat floods
On August 15of every year from last 9 years, prizes distributed to first ranker studentsof all classes of 83 constructed schools.
Nagpur Round Table 83 has sent Rs.80000 for the relief of the flood-affected in the recent Kahsmir floods.
Nagpur Round Table 83 has sent Rs.110000 for the relief of the affected in the recent Nepalearthquake.
Nagpur Round Table 83 has donated Rs.21000 for five international projects in Hong Kong, Singapore, Nepal, Sri Lanka, Philippines.
About Round Table
Round Table is a social networking and charitable organization for men in their 20s, 30s and early 40s, founded in Norwich, in 1927. It is open to all men aged between 18 and 40 Membership of Table provides a selection of social and community service related opportunities for its members, who come from all parts of the community. Round Table India Foundation is a Trust formed in April 1980. One of its main aims is to build a corpus and serve the community at large through the Round Tables of India out of the earnings of the corpus.