Dream dekhna to basic hota hai! Aamir tweets Secret Superstar's poster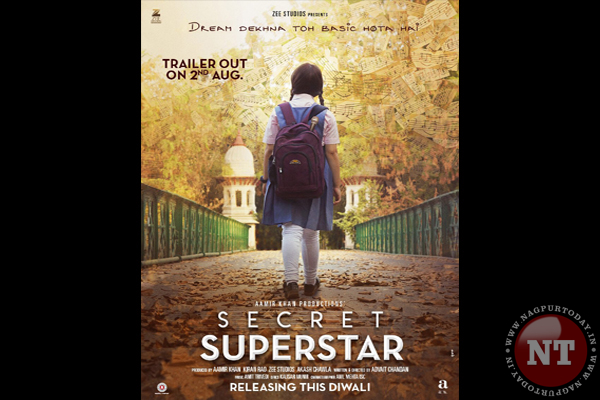 Actor Aamir Khan has tweeted the first look of his new project Secret Superstar, revealing that the film's trailer will release on Wednesday. Secret Superstar is produced by Aamir, 52, who also makes an appearance in the film. The lead role is taken by actress Zaira Wasim, who co-starred with the actor in his last outing, the massively successful Dangal.
The poster of Secret Superstar features a young girl, presumably Zaira, with her back to the camera, wearing school uniform and weighed down by a backpack. Sheet music fills up the distance – the central character is a teenager who dreams of being a singer. Details of Aamir's role haven't been announced but speculation suggests he will play a mentor-like figure, as he did in Taare Zameen Par.
With his customary reticence, Aamir Khan tweeted this, minus a caption: