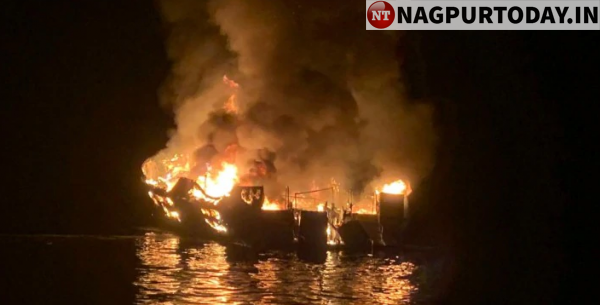 Nagpur: Tragedy befell on city-based Dr Satish Deopujari as his daughter Sanjeeri and son-in-law Kaustubh Nirmal died in the devastating boat fire at California in United States on Monday evening. Sanjeeri was dentist while Kaustubh was working in a finance company.
Reports said that a family of five, two charter school students and a marine biologist were among the 34 people dead after a diving boat caught fire Monday morning off the coast of Santa Cruz Island, north of Los Angeles in California state.
DNA testing will be the done and after 10 days bodies will be handed over to the family members and it will be flown to Nagpur, informed sources to Nagpur Today.
The US Coast Guard said that it was halting search efforts for any survivors to focus on a recovery mission for the remaining passengers and one crew member unaccounted for after the boat caught fire early Monday morning.