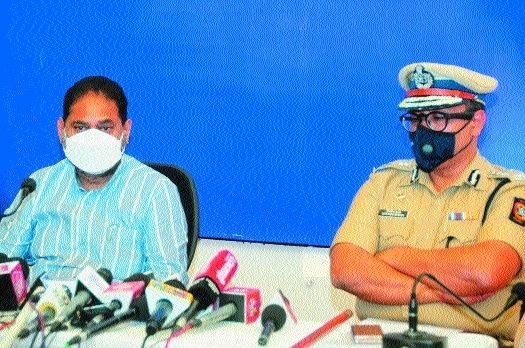 Nagpur: Stating that high number of COVID-19 Delta variant cases were found in Nasik, Guardian Minister Dr Nitin Raut sounded a warning of a third wave on Saturday. The minister conducted a meeting of top rank police officials against this backdrop and reviewed the law and order situation in the city. As the Delta variant COVID-19 cases are suddenly increasing in Nasik with 30 persons getting infected in a single day, it will not take much time to reach the second capital, Raut said while addressing a press conference. "Citizens are likely to throng markets during the upcoming festive season. We are requesting people to restrain themselves from gatherings to lower the risk factor," he said and urged them to follow COVID-19 protocol.
In the meeting with police officials, Raut discussed strategy to secure the citizens from the virus. It may be mentioned that 30 persons with Delta variant of the novel coronavirus were found in Nasik in a single day. After this outbreak, the State administration has asked all the districts heads to ensure COVID protocol are followed by citizens to contain further spread of the virus. Raut applauded the Nagpur Police for its efforts in maintaining law and order during the two waves of COVID-19. "The police did a great job in the first and second waves of the pandemic. The cops were deployed on streets for safety of the citizens.
The death toll dropped to zero due to the coordination of police and administration," he said. As the pandemic is not over yet, people should stay safe by wearing masks and not going to crowded places, Raut appealed. Commissioner of Police Amitesh Kumar, Additional Commissioner of Police (Crime) Sunil Fulari and Addl CP Navin Chandra Reddy were present at the press conference. Detection rate increases The City police have complete control over the criminals and all the dreaded goons have been put behind the bars. Compared to last year, the detection rate in crime cases increased by five per cent this year. Raut also claimed that, last year, the detection rate was at 65 per cent. Now it stands at 70 per cent.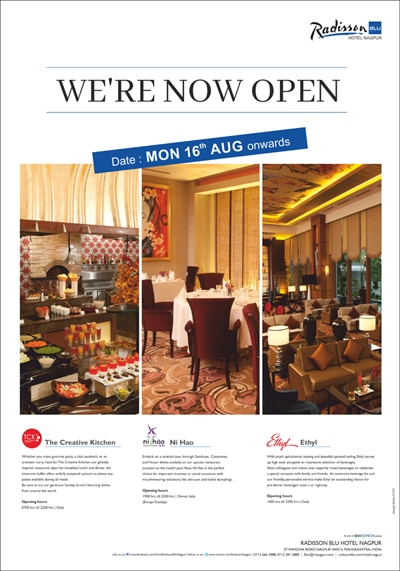 Be polite with citizens: Dr Raut to cops The police personnel are working relentlessly to make Nagpur a crime-free city. To make it possible, a bond of friendship is required between citizens and policemen, Raut said. In the backdrop of crime cases in the city, Raut advised the police to behave with citizens politely. The police have been directed to conduct a thorough investigation into the double rape case and submit a 'watertight' chargesheet in the court to punish the accused persons. CP Amitesh Kumar has directed Beat Marshalls to maintain cordial relations with the citizens. Officers will be appointed on the vacant posts along with the Joint Commissioner of Police in the next few days, Raut assured.