Dr Ambatkar blames Chaturvedi for instigation, apologizes to BJP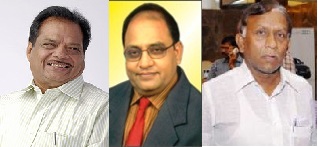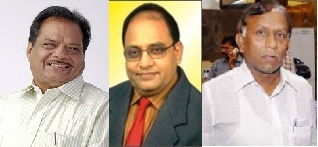 Nagpur News: Dr. Yashwant Ambatkar who dragged BJP leaders in alleged TDR scam and was later left red faced when his wife and corporator said that he was mentally unstable, turned around completely and blamed former Guardian Minister Satish Chaturvedi for instigating him and forcing him to name BJP leaders in the TDR scam. He publicly apologized to Krishna Khopde and other BJP leaders for baseless allegations against them. He thanked NMC officials for sanctioning the new plan by permitting loading of TDR. In an affidavit Dr. Ambatkar claimed that Chaturvedi's aide pressurized him to side with them and warned him that his Dhantoli hospital would be demolished for using unauthorized TDR. The press note was prepared by them and handed over to me at the venue and they forced me to name Khopde and also that i paid him Rs. 50 Lakh, he claimed. The affidavit didn't say that Chaturvedi directly contacted him or met him, Dr. Ambatkar has absolved Krishna Khopde and claimed no money was paid to him.
Meanwhile, Satish Chaturvedi has rubbished the allegation made by Dr. Ambatkar against him and alleged that BJP leaders were pressurizing him by threatening to demolish his construction. Who instigated him to make allegations against BJP office bearers, he asked. As his wife has already submitted a medical certificate that he is mentally unstable, there is no credibility in these allegations.