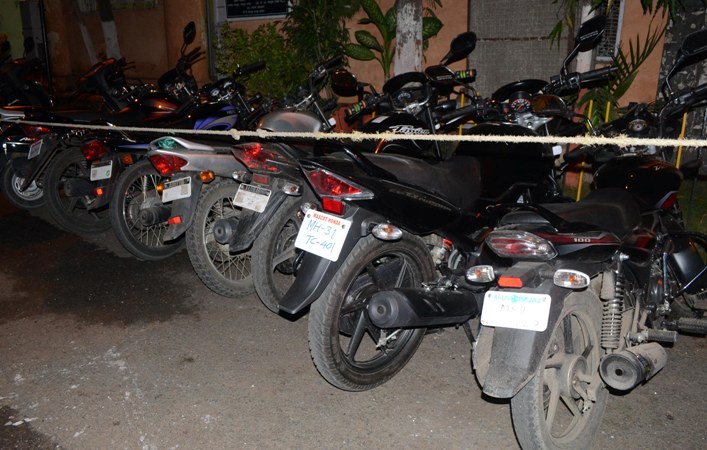 Nagpur News: In a series of crackdowns on the bikers and scooter riders, freaking out freely with temporary numbers on their vehicles, the traffic police launched a massive drive citywide and caught hold of dozens of bikes on Saturday. The action has been initiated in view of rising cases of chain snatching and robbery across the city, wherein, the bikes used for the crimes were reported to be bearing temporary number.
The drive started early Saturday morning in all the six traffic zones of Nagpur – North, South, East, West, Indora and MIDC, and continued till late evening. The final tally was yet to be registered, however, on an estimate over 80 two-wheelers, including motorcylces and scooters have been brought to the book. Most of these vehicles were later let off on challan after producing papers by the respective owners.
Traffic cops were seen interrupting two wheelers bearing temporary number at most of the prominent areas in the city. These include Sitabuldi, Indora, Maharaj Bagh, Reserve Bank square and many other busy streets.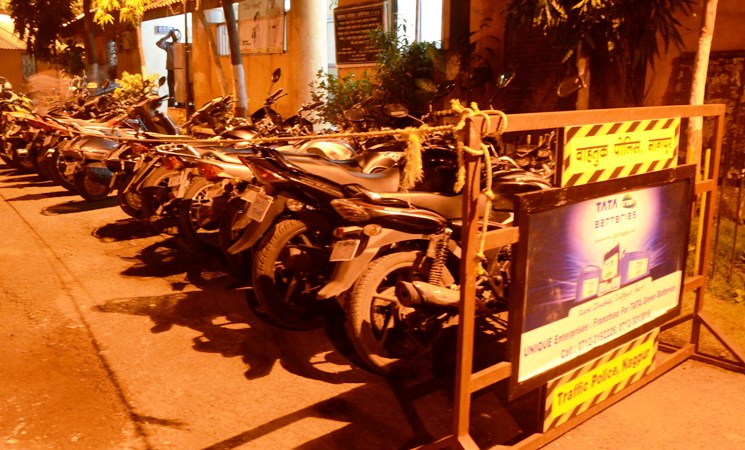 Avinash More, traffic police inspector, south zone informed that 30 vehicles were found to be moving without permanent numbers in his zone. About 15-17 vehicles were relieved after imposing challan as the owners produced necessary documents. More was of the view that showroom owners in their selling spree went on handing over two wheelers without paying much heed towards registration process. They just do not bother about the possible misuse of the vehicles. He said that as per the rule, the showroom owners could not hand over the vehicles to any buyer unless they received proper registration number from Regional Traffic Office (RTO). He alleged that the showroom owners smartly get the written consent from the buyers for owning the responsibility owing to any traffic nuisance. This further adds to the alacrity of such grim situation.
He said that the recent robbery of Rs 1.5 crore near railway station was committed by the accused riding two-wheeler with temporary number, which was provided by a local showroom owner. Similar other incidents were reported in few cases of chain snatching. He opined that showroom owners should shed the practice of letting out the bikes till it receives the proper passing.