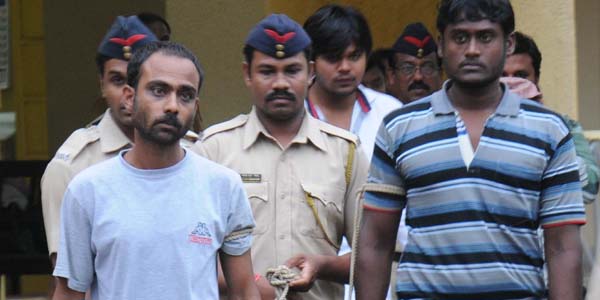 Nagpur News : Three youths among seven murder accused were convicted for double lifer and two for life imprisonment at city's fast track court on Thursday afternoon. Other two accused were sentenced for seven years of imprisonment.
The conviction was of a murder case happened two years ago under the jurisdiction of Nandanvan police station area. Police has found the murdered semi-decomposed body of Dinesh Bukkawan after 37 days he had gone missing from his residence at Khat road in Bhandara. His body was found squeezed with his hands and legs tied in a plastic drum that was half-filled with water and blood, at his friend Girish Dasarwar's house in Vyankatesh Nagar on December 16. Bukkawan was missing from November 9.
Girsh Dasarwar alias Nanu, 25, Jagdish Kosurkar, 28 a resident of Garoba Maidan and Kotwali resident Rahul Kalamkar are convicted for double lifer in the murder case. 18-year-old Palash Suryavanshi, a resident of Garoba Maidan and Amol Lanjewar, 21, alias Chintu of Nehru Nagar were sentenced for life imprisonment. Dasarwar's elder brother Manoj and mother Kusum, 55, were convicted for seven years of imprisonment.
In 2011, Bukkawan owned a Snookers pool parlour at Vyankatesh Nagar. Due to the police raids and the orders to ban all pool parlours in the city then, Bukkawn had closed the parlour. Dasarwar and Kosurkar would want to get the possession of the pool parlour. Police investigation shows that many times Daswar and Kosurkar had tried to convince Bukkwan for the proposal. When Bukkawan refused them, the duo planned his murder with Kalamkar, Suryavanshi and Lanjewar.
Dasarwar had kept his body in the drum for 37 days at his room. Manoj and Kusum were aware of the body but didn't informed police.