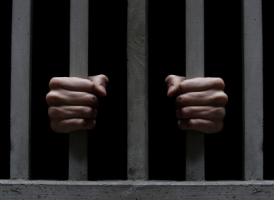 Nagpur News:
District and principal judge S D Mohod of district court has sentenced double lifer to Shridhar Muley for killing a couple in June 2009.
Muley had murdered Dr. Suresh Chalani, who was an official is Geological Survey of India (GSI) and his wife Chanda.
Chalani couple had gone to solve the dispute between Muley and his wife when Muley abruptly stabbed the couple killing Chalani on the spot. Chanda died during treatment after few days.
Muley had also attacked his wife Nanda and his 14-year-old daughter. Besides murder, he was also booked for attempt to murder at Gittikhadan police station.However, Nanda and her daughter had changed their statements in the court. Muley was set free from the charges of attempt to murder.
Nanda was working as a domestic help at Chalani's couple while Muley was working as a driver. Muley would harras and torture Nanda. He had even locked his daughter for few days at home. Thus Chalani couple had decided to solve the disputes between Nanda and his wife. They were stabbed to death by Muley.