Nagpur: With Prime Minister Narendra Modi demonetising all the notes of Rs 500 and Rs 1000 of the Mahatma Gandhi Series ceased to be legal tender in India from 9 November 2016.
A panic like situation prevailed in the whole country including the Nagpur city. The citizens of Nagpur tried various tactics to get all their currency notes converted into new notes. Some of the tactics are as follows.
Staff engaged to stand in line to convert old currency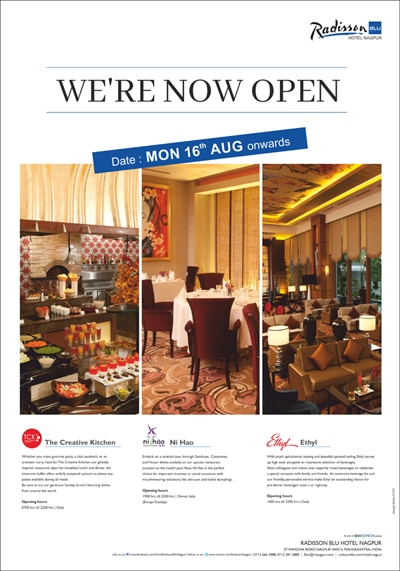 Most of the staff of almost every business establishment were allocated the job of standing in long serpentine queues to convert the old notes of the denomination of Rs 500 and Rs 1000 into new currency notes. Cashiers, account's department staff and peons too were relieved from all their usual work to stand in queues. Some of the staff were forcibly made to deposit the money into their own account and withdraw the money the next few days in installments.
Full salary, bonus and increment paid in one shot
Very reliable sources claimed that the owners or proprietors of private hospitals, nursing homes, diagnostic centres etc are usually very stingy or miserly when it comes to paying their own staff. However, with the demonetizing of Rs 500 and Rs 1000 of the Mahatma Gandhi Series, the doctors/owners/proprietor of various private hospitals, nursing homes, diagnostic centres have paid the salary of many employees or staff for the whole year including their bonus and increments. Of course this was done in the old demonetized currency notes. A big headache of paying every month is taken away from mind of doctors and owners of private hospitals, nursing homes, diagnostic centres. This is really a wise decision of bosses of the private hospitals, nursing homes, diagnostic centres. This will ensure the staff from working with more enthusiasm and tencity.
Relationships with old forgotten relatives rekindled
At the personal level too, the demonetization seems to have had a good impact. Many citizens are said to have re-established inter-personal relationships with old forgotten relatives including grandparents, uncles and aunts (Nana-Nani, Dada-Dadi, Chacha-Chachi, Mama-Mami etc). Now why would someone do such a thing when we have preferred nuclear families and relatives free life so far?
Simple, they need their identity, their address proof, their identity documents to convert the demonetized currency into new notes. This could also be done with minimal financial payments to these relatives. This ensures that the money remains within the family and we also get to considered as good relatives.
Unscrupulous elements finding ways of circumambulating laws
There are many unscrupulous elements who have found many ways of circumambulating laws or converting old demonetized currency into new notes. A few unscrupulous elements are said to be converting old demonetized notes for a fee of 32-35%. The demonetized notes are also being used for sending money through Hawala. However, while sending cash through Hawala, old notes will be paid in old notes only and new notes will get new notes at the end point.
By Samuel Gunasekharan