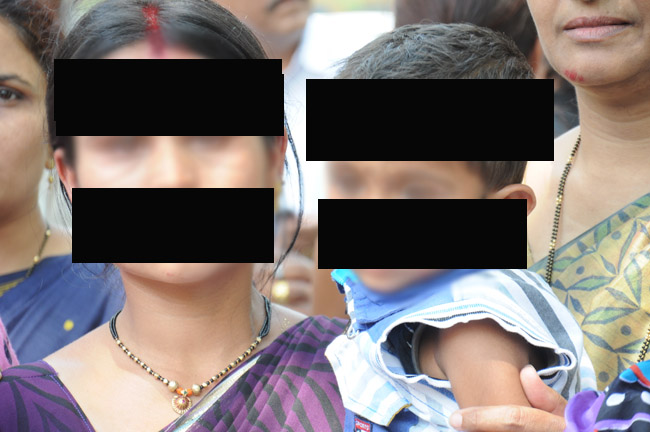 Nagpur News: After months of ordeal, a mother of a three year old boy, whose male organ was cut off during surgery by a doctor, finally managed to get her complaint registered at Kamptee police station near Nagpur. Vice-president of a less known social cum political organization Nilesh Nagolkar came to the help of the woman whose husband had also deserted her following the incident. The woman resides at Mohda Adegaon, a village near Kamptee.
Eight months back Anju took her three year old son Ansh Amarsingh Bachhechor to a doctor at Ramtek after the boy suffered problem in urinating. He was admitted there for eight days. When the treatment failed to bring relief, the doctor suggested the parents to take the boy to Hi-Tech hospital run by Dr. Sandeep Jain at Kamptee.
Nagolkar informed that on July 13 last year, when Ansh was brought to Dr Jain's hospital, he came up with the treatment that required removing the upper skin of the boy's male organ. The parent consented to the doctor's advice as it was no harm in getting it done. Next day Jain operated upon the boy. It was then that he accidentally cut off the entire male organ (penis) of the child.
He then hastily put dressing on the operated area and referred the child to Mayo hospital where the attendants took no notice of the blunder committed by Jain. Later, the child started developing infection. It was later learnt that Dr Jain had planted pipe into the child's body for facilitating the urine passage. The pipe was removed at Mayo. Later he was referred to government medical hospital.
Now that the child has been suffering regular dip in his condition, his mother is finding it difficult to do away with the situation.
Meanwhile, Nagolkar has also appealed to the district collector and deputy collector to initiate stern action agains the erring doctor.
Kamptee police informed that the boy would be examined at medical council after which due action would be taken. He has demanded Rs 25-30 lakh as the compensation for the ailing child and also cancellation of the registration of doctor.
Meanwhile Nagpur Today tried to contact Dr Jain, but he could be reached.