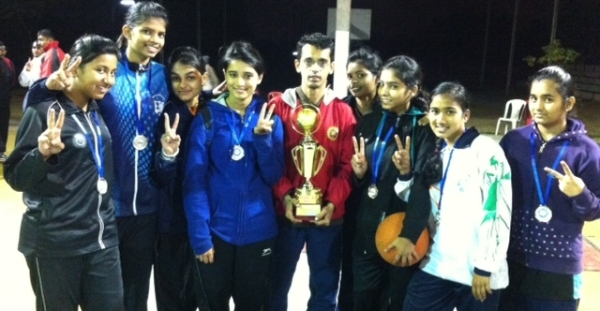 Nagpur News.
Dharampeth Krida Mandal (DKM), Nagpur, finished runners-up in the All-India Invitational Basketball Championship held in Bhopal on Thursday night.
In the title clash, Nagpur cagers missed some easy baskets in the initial stage of the game and went down fighting to SAI Rajnandgaon from Chhattisgarh 27-45.
For DKM, Mayuri Joshi (7) and Mugdha Amraotkar (6) excelled.
Earlier in the semifinals, DKM prevailed over hosts RCC Bhopal 35-23 to make it to the first finals in their first attempt at an All-India Invitational Tourney.
In the low scoring semifinal tie, DKM lost the first quarter 5-8, but brought parity in the game by winning the second quarter 11-8. At the halfway mark, both the teams scored 16 points apiece. After the break, DKM snatched a handy 3-point lead by winning the third quarter 7-4. When it mattered the most, DKM raised their level of play to dominate the last quarter 12-1 and bang into the finals in style. For the winners, Maithili Pantawane (10), Mugdha Amraotkar (6), Rasika Pande (6), Harshada Pande (5) played well.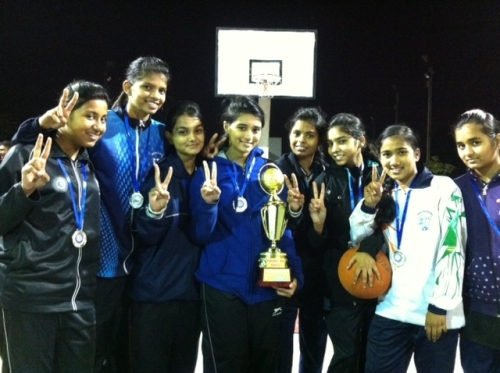 In the league stage, DKM had a false start. Having lost the thrilling first game to SAI Jabalpur by just two points, DKM outclassed CRC Delhi by 13 points to not only make a valiant comeback but also emerge the pool toppers. In DKM's winning effort, Harshada Pande (9), Navpreet Khurana (9), Mayuri Joshi (8), Maithili Pantawane (8) and Shreya Dandekar (5) were outstanding.
This was for the first time the Shankar Nagar-based DKM teams took part in the All-India Tournament. While the girls' team finished second best, DKM boys were ousted in the quarterfinals stage of the tournament.