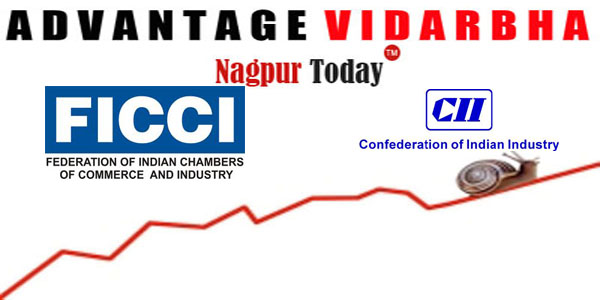 Nagpur News : "The 'Advantage Vidarbha' will add to the woes of farmers of Maharashtra State who are already facing the brunt of malnourishment, severe drought and unemployment. 'Advantage Vidarbha', which is organized taking loans from other States, would trouble farmers who are already in soup. Thus, this project should be stopped immediately," said Dr Shantilal Kothari, President, Academy of Nutrition Improvement recently.
Dr Shantilal Kothari strongly opposed the project and further added that Advantage Vidarbha was not in favour of Vidarbha farmers. This is no solution for the ever increasing farmers' problems. He said that farmers have been facing many problems and they could solve these problems.
He said that Government should have held discussions with senior and experienced farmers, businessmen and others to find concrete solution without increasing the debt of farmers. Dr Kothari added, "The GenNext desperately need guidance and these experienced farmers can provide them the necessary guidance. Thus, a solution can be found."
Showing strong discontent over this issue, Dr Kothari further said that on the name of Advantage Vidarbha Government was again favouring a bunch of businessmen and had completing neglected the interest of farmers. He advised the Government to organize lecture by these experienced farmers and help young generation to find some concrete solutions.
Claiming Advantage Vidarbha in 'not interest' of Vidarbha farmers, Dr Kothari demanded to discontinue 'Advantage Vidarbha' project.