Dirty Job : Less jobs, more promises frustrate aspirants, flourishes middlemen in Nagpur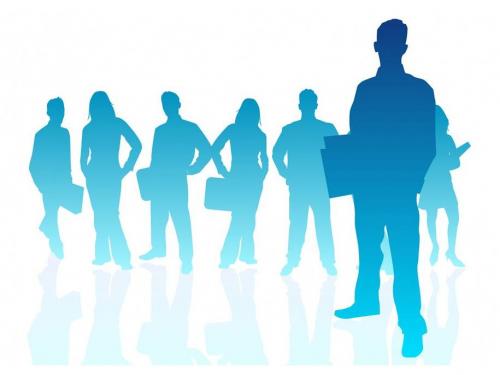 Nagpur News.
At a time when the job market has bottomed to new low, few organizations in Nagpur have come out with the proposition that promises lucrative employment with handsome pay packet to the aspiring candidates. These often operate by conducting career fair or inviting prospective candidates through publishing catchy advertisements which are mostly occupied by the brand logos of top notch companies.
However little do these companies know of such a venture in most of such events. Often the students drive towards these propositions by taking brand logos of such companies into consideration. "Basically it is nothing short of a marketing gimmick to attract unemployed youths or those seeking switch over in their jobs, to the venue. But what happened in most of these events is that candidates often end up paying registration fees that go in few hundred rupees. Even if the jobs are offered, then it does not fit the bill. An MBA candidate is offered job in a call centre at not more than Rs 6000 per month. This is just a sorry state of the job scenario which is often taken as the opportunity by few such organisations to tap the aspirants in the name of offering credible services," said a job expert who wished not to be named.
Campus placements shrink
A raw data with Nagpur Today states the companies coming for campus selections in Nagpur are quite less this year. The lines of worries are evident on the faces of the final year students in most of the colleges. Those graduating from engineering colleges are worst hit. A college renowned for its campus placements too has fewer companies dropping for interview sessions this year. However, the college is hopeful of improved scenario in the coming months. "We are looking forward to fresh arrivals of companies post Diwali as we assume the markets will improve in the festive seasons," said a source close to this college.
Big package, small salary
Commenting on the spree of career fairs in Nagpur, he commented that it is seen that such career fairs yield nothing but squeeze out money in the name of registration charges. "Candidates should realize the companies are not in hiring mode at the moment. Even if such ventures promise the huge pay package it gets adjusted in many diversified heads and the candidates take home petty salary at the end of every month. This is real scenario."
In the garb of brand logos…
When quizzed over the logos of companies used in such advertisements, he informed that the practice is rampant these days. Most of the companies are not even aware of such a misuse of their brand credibility. Actually these companies outsource jobs from call centres which use these logos in the advertisements and the candidates often mistook it for the company jobs. There are many advertisements that lure the innocent people into their false traps. It appears much like the advertisements for mobile towers which claim of providing hefty monthly income and job for the family member.
Just an eyewash
Vishwas Badge has been frequenting to many such career fairs and is still jobless. He said, "I have scored well above 75% percentage in my engineering degree completed before two years and am currently doing a sales executive for a mobile company. I usually earn not more than Rs 7000 per month after deducting my petrol and mobile expenses. So when such fairs are conducted, I get hopeful of landing the job I deserve. But I think such fairs are just an eyewash and it rarely helps. I used to pay registration fee and once such fair is done, these people forget everything till next year when they invite you to drop and get registered once again."
Hope still persists
J.N. Maheshwari, President, Vidarbha Institute of Technology which is conducting Career Fair for the first time in Nagpur however is hopeful of positive responses. He said, "We are charging Rs 500 as registration fee from the students and the minimum package that the companies in our venture offer is 1.80 lakh per annum."
When asked about the usefulness of such a career fair, he said, "That will be known only after October 20 (till when their fair is being organized)."