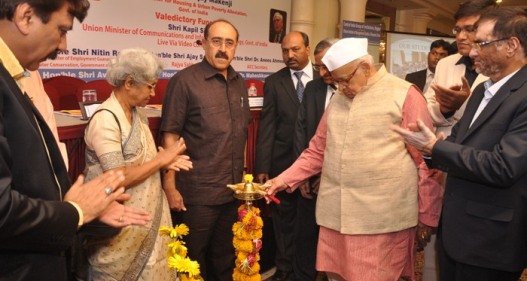 Central India group of Institutions, Nagpur organized an International Interdisciplinary Research Symposium on Global Meltdown. The program was organized in order to raise the vital topic of Global meltdown which is affecting almost all the spheres of the world market. With such a key topic of discussion, it's Impact on Business, Management, Engineering, Technology, Social Sciences and Environmental issues were to be raised. This Symposium was organized in association with Choice Institute of Management Studies & Research, Pune and in Collaboration with Council for Teachers Education and Common Wealth Council for Educational Administration & Management, Australia. It was a two day program which was held at Hotel Tuli Imperial that commenced with felicitations and the welcome ceremony of the dignitaries.
His Excellency Dr. Aziz Qureshi, Governor, Uttarakhand gave the gracious presence and delivered a speech highlighting the topics of Global Meltdown, Recession, USA recession scenarios, viewpoints related to Indian economy, problem faced and the measures to be taken for improvement, and many more vital topics.
Dr. Anees Ahmed, Ex Cabinet Minister, Govt. of Maharashtra & AICC Secretary was also present. He humbly welcomed and felicitated the other dignitaries present. In his speech he gave a general overview of global meltdown.
The other dignitaries present were Dr. Vilas Sapkal, VC, RTMNU, K.K. Pathak, Police Commissioner, Nagpur, Dr. Satish Chaturvedi, Ex Guardian Minister, Nagpur, Dr. Gulabrao Thakre, Joint Director, Ro-DTE, Nagpur, Dr. Kamal Singh, Ex VC, SGB Amrawati University, Nagpur, Dr. Babanrao Taywade, Principal, DNC, Member Management Council, RTMNU, Dr. Aftab Anwar, Senate Member, Pune University and Shri Ashish Paul.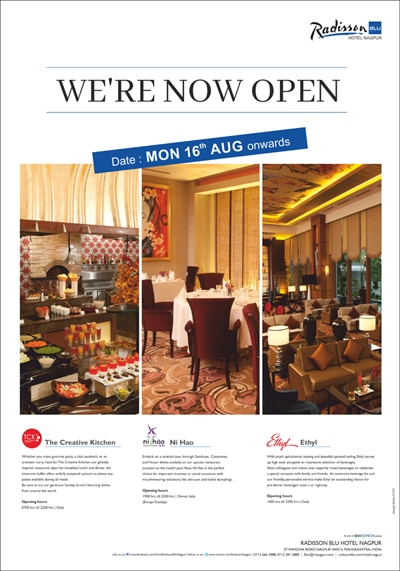 Achievers from different spheres were also felicitated in the ceremony. The keynote speakers present were the articulate Dr. Sapna Sharma and Dr. Ah Kie Lim, Malasia.
On the next day, a panel discussion was held where Ajay Maken, Union Housing and Poverty Alleviation Minister, Govt of India gave his gracious presence. This was followed by live video Conferencing by Kapil Sibal, Union Minister of Communications and Information Technology, Govt of India. A valedictory function later took place that involved the cordial presence of Avinash Pandey, Ajay Sancheti, Nitin Raut, Justice Fakruddin, Anees Ahmed, Dr. Maheshkumar Yenkie, Satish Wate, D.C.Garg, Dr. Aftab Anwar, Anish Pqaul and K.K.Singh.
The addressees present there stated that the entire program was an unforgettable experience.