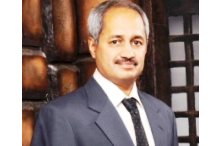 Nagpur Today spoke to city educationist Mohan Gandhe, the man behind M.K.H Sancheti Public School and Junior College, Centre Point College and Gandhe Coaching Classes. Following are excerpts from the interaction.
Meghna: Do you think there is a decline in interest in the pure sciences and humanities, with students opting for professional courses?
Mohan Gandhe: Yes, it is true. People are not interested in the core streams, and ever fewer people are opting to go in for research. This is a problem that is increasing. 30% of students today are genuinely interested in academics, whereas 70% are not.
Meghna: Do you think that coaching classes are an alternative for school or college education? Are students justified in bunking one to attend the other?
Mohan Gandhe: Most colleges do not coach their students specifically for a competitive exam. Such training only takes place in coaching classes. It is not a part of their curriculum. Hence, coaching becomes important. However, bunking your regular schooling or college to attend a coaching class is unacceptable. These are two separate institutions, and they complement each other.
Meghna: In your opinion,what is the ideal student- teacher ratio in classrooms in schools?
Mohan Gandhe: 30:1. It is very important for a teacher to gague whether his/ her teachings have manged to penetrate into the minds of younger students. This ratio is ideal for a teacher to be able to pay such attention to each student; more than thirty students would be difficult to work with.
Meghna: How much importance do you give to co- curricular activities?
Mohan Gandhe: They are just as important as studies. Soft skills are very important in today's day and age. Unless a child develops an attitude for sports, computers and other skills beyond academics, the child won't be result- oriented.
Meghna: How effective or inconvenient do you think the CGPA Grading System introduced by CBSE is?
Mohan Gandhe: The new gradation system has been implemented after a lot of thought and research. It was not an impulsive decision. There is bound to be a little confusion in the beginning, but its advantages will become evident to everyone, with time.
Meghna:  Do you think digital technology and interactive boards help with classroom learning?
Mohan Gandhe: Interactive boards are definitely useful. It is a visual medium of learning, and the experience makes it much easier for the student understand and memorise. However, digital technology should be used to enhance, not curb, the creativity of the teacher.