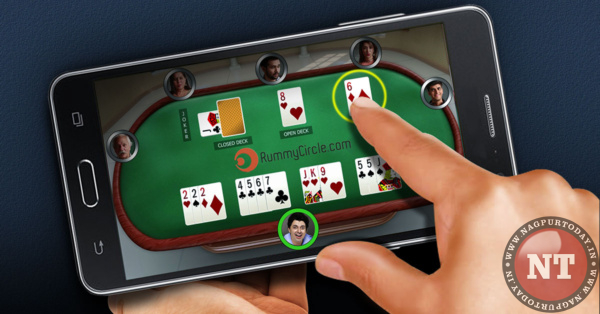 The wheel is believed to be the biggest invention of mankind till date. Centuries later, then came an invention which seems to have caught the world by storm and looks formidable enough to remain so for many thousand years to come. Yes, you guessed it right. We are talking about digital games that has been the single unifying force of people across different generations for the last few decades. The gaming industry in India is valued at around $890 million and is steadily growing with around two new gaming companies coming up every month.
But what are the factors that have contributed to the consistent growth of digital games?Here is a quick deep dive to an industry that is at an all-time high.
The smartphone wave
The online gaming was previously restricted only to a selected lot, owning a computer with internet connection. The trend has changed incredibly, thanks to the advent of smartphones. Estimates state that the Indian mobile market will be worth $1.1 billion by 2020, with the number of users crossing 628 million.
This popularity of gaming is due to two factors; the easy access of smartphones and cheap data connection, with Jio being a game changer. So, whether it's a quick rummy game or a mind-boggling game of Clash of Clans, available on their mobiles come in handy to kill boredom. What used to be played only within four walls before is now available to be played anywhere, anytime.
Digital Games – a proven stress reliever
Another big factor that has added to the popularity of online games is the lifestyle that is interwoven with stress. We all need something to distract ourselves and calm us down, when there is too much of pressure around us. Game designer Jane McGonigal explained, "when we have a clear goal, a challenging task to perform, and sufficient skills to meet the challenge – or at least to come close enough that we are energized to try again and do better." What it simply means, when we are able to channelize our energy to something more positive, our stress levels go down. Popular games like Candy Crush, scrabble and even card games like rummy, help channelize energy and reduce stress. Of course, all this happens right at the spot you are with a 10-minute break.
Age no bar
The modern digital games today are designed to suit all age groups.From action packed car racing to fun social games, there is variety to make you spoilt. In short, the gaming industry offers every kind of game that different generations will be interested in. That's not all. The gaming industry is relentlessly pursuing introduction of new games which the people would love to play. On an average 500 new games are added to the Play Store every day. There are also games that are not there on the PlayStore but still has millions of downloads. This generally includes all cash game apps, that are hosted on their main website. The updates in digital gaming are sure to keep the industry alive and kicking for many years to come.
The growth of Online Rummy game:
Any talk on online gaming will remain incomplete without mentioning online Rummy. In fact, if anything has taken online gaming and its popularity to another level, it has to be online Rummy only. Though there are millions of games available to be played online, it is the game of Rummy that is played the most in India. In short, one can say that although different people have different gaming apps on their mobiles, it is the Rummy app that binds them all. The card game of Rummy is connected to Indians since centuries. The game runs in their blood as they used to play the same in many family functions and gatherings. Now when the same game is available to be played online with different personalities across India in a more organized manner, who will not love it? The game is not difficult to learn too. Many popular Rummy sites offer online tutorials to make the beginners understand how to play Rummy and they also offer practice matches to test their rummy skills. The Rummy sites offer many exciting tournaments, attractive prizes, new friendships and many other things. The surge in the game of online Rummy has really put the gaming industry right on top when it comes to entertainment. What keeps it on the top of the charts is the real cash element. So, players can win real cash that gets credited to their accounts. Of course, the game is 100% legal. Only in some limited states like Telengana, there are restrictions to play cash games.
What we can clearly see is that gaming taste and preference of the Indian audience has matured and the acceptability to spend a bit to get the best quality of entertainment is now becoming a common norm and even though Indians are known to love 'freebies', the gaming space is sure stepped away from it.