Nagpur: The nagging traffic chaos at Ganeshpeth Bus Stand is getting worse, or worst, day in and day out with no solution in sight. With unruly hawkers on the both sides of the road, haphazardly parked autos, indisciplined traffic, and continuous incoming and outgoing of MSRTC buses, the situation is nightmarish.
To add to the woes, traffic cops at the dubious spot act as spectators and allow the mess under their nose. The traffic cops show their "efficiency" when it comes to catching two-wheelers without helmets, of course, for obvious reasons. But turn a blind eye towards the main culprits – the unruly auto drivers who are the cause of perennial traffic chaos at the centrally located Ganeshpeth Bus Stand.
"Countless times I've been a victim of traffic jam at the Bus Stand. I've to travel long distance for work and hence prefer city bus. However, many a time, the traffic jams left me with no choice, but to walk to my workplace," said Shweta Rangari, who works as a researcher in Super Specialty Hospital.
When confronted on this issue, the DCP Traffic Chaitanya S said, "NMC has already declared Ganeshpeth Bus Stand as a hawking zone. With hawkers occupying footpaths, people are left with no option, but to walk on road. It further amplifies traffic troubles."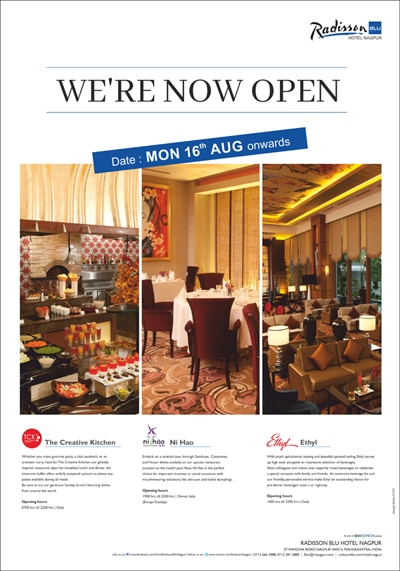 He further said that, "The absence of auto stand near Ganeshpeth Bus Stand 'inspires' the unruly auto drivers to disregard traffic rules. The proposal for an official auto stand inside the Ganeshpeth Bus Stand is in the pipeline."
On the other hand, the Nagpur Municipal Corporation (NMC), a few years ago, had blamed the traffic police for chaos at Ganeshpeth Bus Stand. The civic body had cited unauthorized parking by autos and the private bus operators, as the major cause for congestion at the Bus Stand. Cops do nothing to regulate the traffic. The parking areas were demarcated by yellow stripes on roads but the traffic and parking are to be regulated by the police. If police regulated the traffic, congestion can be effectively curbed in present scenario.