Looks like Bangalore schools have developed the penchant to be in news for all the wrong reasons. Child abuse, rape and now public shaming that caused irreparable damage and loss to the family.
Monali, a 15 year old student of National Public School, HSR Layout Bangalore was studying in the 10th standard and among the top five students of her class. She was good in extra curricular activities like compering, public speaking etc. And why not? Her father Dr. Binoy is a leading cardiac surgeon of India and her mother a banker, so she came of an educated and elite background. She was studying in one of the most elite and well known schools of Bangalore. She is not around for us to ask, but may be she wanted to be a Doctor like her father? A Banker, a teacher, a pilot a lawyer she could have been anything. If she had lived, that is.
About a week ago, the Principal of her school, Chitra Rao, saw her hugging a boy who was her classmate and her neighbor too, so a good friend. It is not known if the school had any prior info on a 'relationship' between the two but still, the Principal over reacted. She first made the girl and the boy stand in the corridor outside the classroom as punishment for two hours. All their classmates could see them and guess what was happening.Then she called the girl's mother to the school and reprimanded her in front of her daughter. She told the duaghter-mother duo that Monali was being suspended from the school for a day and a half and so the mother was to take the girl home immediately. She also handed over proformas of two letters she wanted the mother to write, sign and send back – the first letter was of abject apology for what had happened; and the second an assurance that it would not be repeated.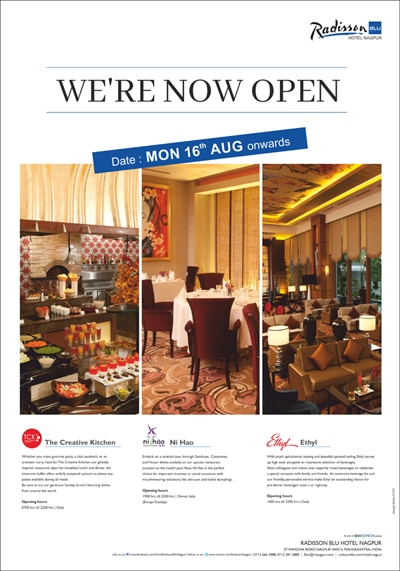 Humiliated and scorned, the mother took her daughter home. Some dialogue must have taken place between them, the mother may have ticked off her daughter but after the tragic event had unfolded she said with distress that she had actually tried to re assure her daughter that all would be well, and not to be too upset. They then decided to go meet the father whose hospital was close by. When the mother was in her room getting ready, the girl seems to have seen the letters and was shocked and very distressed that after getting a dressing down from the principal her mother had to apologize in writing too. She could not bear the brunt of guilt this brought her and running into the balcony she jumped down from their tenth floor apartment. Naturally she did not survive the fall and died on the spot.
What an irony that her father who is a very skilled surgeon who does surgeries from dawn to midnight and must have saved scores of lives could not help his only child, his beloved daughter, in her last moments.
What appalling tragedy for the mother whose center of existence her daughter must have been, to lose her child like that, almost in front of her eyes?
While the parents were going about the last rites of Monali and yet to come to terms with the trauma how does the school react?
On hearing about her suicidal death, there is no official mourning during assembly, no paying homage to the departed soul who was a good student of the school of many years' standing. So many of her classmates and her teachers must have known her personally as well. But they went about as if nothing had happened and it was business as usual. But even if the school chose to bury its head in sand, this event became big news for Bangalore city. The school is very high profile, the father was very well known and works for the famous Narayan Hridayalaya run by celebrity Doc.Dr. Devi Shetty so the publicity was bound to follow. When some journalists tried to interview the principal Chitra Rao she refused to meet them and let any teacher talk with the press either. Instead an unsigned letter was put out condoling the loss and sympathizing with the family.
That day, or the next, Chitra Rao and a teacher went to meet Dr. Binoy at home supposedly to "tell him what his daughter had done". He said he was busy with religious (last) rites and could not talk.
"Oh! You are avoiding us?" the teachers said rudely and accusingly before leaving.
Over a week has lapsed since this happened and one fallout since then has been that the Karnataka State Commission for Protection of Child Rights (KSCPCR) has decided to take up a suo motu case and investigate the matter. Edward Thomas, a member of the commission, said they had sought a report regarding the suicide of Monali Mahala of NPS, HSR Layout. This was after several anxious parents and child rights activists made frantic calls to the commission regarding the death of the 10th standard student of National Public School. The girls' parents have not lodged any complaints with anyone yet. They are most possibly still in a state of shock.
I was very disturbed to hear about this news since I have met Dr. Binoy personally a few times in Bangalore when he operated upon my husband. Though very busy and very sought after, the Doctor came across as a warm and caring individual. Patients relatives' would besiege him for out of turn appointments because they wanted their loved ones to be treated by him only. He always handled the situation with understanding and patience – never losing his cool.
It makes me wonder if this is happening in a modern city of India circa 2015? Wasn't it in our own country that the romantic love story of two fifteen year olds, Bobby, became a runaway hit almost FORTY years ago and the leader pair – Rishi Kapoor and Dimple became instant heart throbs of India? The songs became a rage and everyone listening to them wanted to 'fall in love?' And haven't we all been teenagers once and been through emotional and romantic turmoils? What made the school react so harshly?
I discussed this case with the well known lady Director of Modern School, Mrs. Neeru Kapai. She had already heard about the tragedy and her first comment was " this is too tragic, personal and crucial, we should not discuss it without knowing all the details". But when I questioned her about how she would have handled the situation if she had been in the NPS Principal's place she replied that she would have called the girl and the boy separately to her room and explained to them that this was inappropriate behavior in a public place, specially at a school, and could not be overlooked. She would have also counseled them about getting into emotional and physical involvements at this age and this stage of life.
"I would definitely not have taken any precipitate or harsh action and reacted like this. Involving the parents also immediately like this also is something I rarely do. One has to show empathy for one's own students. Apne bachche hai na akhir?"
"One must also understand the psychology of teenagers these days" Mrs. Kapai added. "They think they are always right and generally do not heed to advise. A certain strictness therefore, is very necessary. But not public humiliation. Specially if the child thinks that even her parents are being shamed and is afraid of how they will react or how it will affect them, it can be very disturbing."
She also appealed to all youngsters and teenagers to not act on emotional impulse and seek help whenever they are so distressed. They should also ponder over their actions coolly without doing anything rash.
Dr. Sudhir Bhave, leading psychiatrist of Nagpur, also father of two grown up daughters, had not heard about the case till I spoke with him. When I told him the story briefly his first reaction was " we should know not just the exact words the principal used to scold the girl but how she said them. Often 'how it is said' is more important than what is being said. Different persons have different sensitivity levels and if a person's self respect is attacked a more sensitive person can react impulsively and thoughtlessly."
He also opined that though falling in love at this age – or any age for that matter! – is a natural phenomenon the teachers have a right to scold students for their public behavior. If open PDA in schools is not controlled it can snow ball. But teachers should deal with it tactfully and 'scold' the students objectively. Explain the 'deed' is wrong , not attack them personally and say they are wrong or bad or immoral. In many instances disapproval needs to be shown by adults and people in authority but in a controlled way.
When I asked him, if he was surprised that it was the girl who committed suicide, not the boy though both must have been, or at least should have been, punished equally, Dr. Bhave replied
"No, I am not surprised at all. Girls and boys are different in such matters; also they are conditioned very differently from childhood by society. So girls absorb this social attitude and take any criticism or scolding much more personally. Also, there is this reprehensible school of thought that carries on that it is ok for boys to do certain things, after all 'boys will be boys' but girls have to behave more responsibly.Why so? It is high time we changed our attitudes towards our children".
Definitely, when a young life is lost like that so needlessly , so suddenly and so tragically, somethings should change. They HAVE to change! Hopefully Monali's untimely death will teach us something.