Nagpur.
The Dhavan Group of Builders, it seems, refuses to toe the correct line and stay in limelight, of course for wrong reasons. The builder is again in focus. The Group has constructed a fifth floor in a high-rise Ramnagar building, illegally. And the 'fifth floor' has now triggered a major controversy. Subsequently, the builder is reportedly leaving no stone unturned to make that 'fifth floor' an authorized one, said the sources.
The Dhavan Group first 'stole the show' when one of its an under-construction building near Nag Vidarbha Chamber of Commerce in Civil Lines collapsed two and half years ago. The building collapse had reportedly claimed lives of two labourers, added sources.
Now, in Ramnagar, the Gokul Radhe building was constructed by the Dhavan Group. When the map of the building was sanctioned the builder had shown the fifth floor as "AC Room." However, a few moths ago the "AC Room" vanished in the thin airs and in its place a flat was constructed and sold, too. But the builder started feeling the heat of this 'unauthorized fifth floor' when some close relatives of the area Corporator brought the matter to the notice of concerned Dharampeth Zone officials and thus created a flutter, claimed the sources.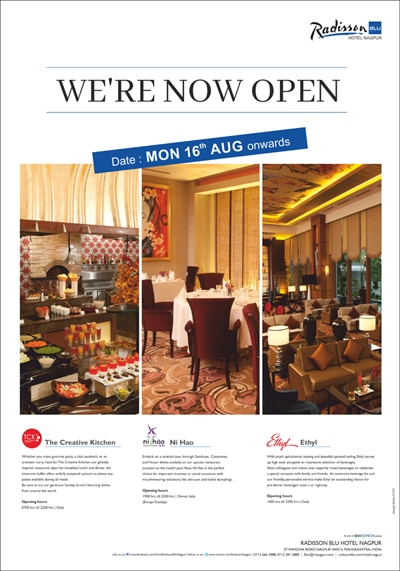 Rattled by the development, a representative of Dhavan Group has reportedly moved the concerned NMC office for revising the building map appropriately. But the NMC department has flatly rejected the revised map submitted by Dhavan Group. Left with red-faced, the Group pushed its efforts to the chamber of City Engineer for approval of the "revised plan" from the top boss. Moreover, the officials of Dharampeth Zone and a former Corporator, too, got themselves activated for getting the revised map of Dhavan Group sanctioned, added the sources.
Meanwhile, the Ward Officer has allegedly stripped the Zone's Chief of Public Works Department of the additional charge without informing him. In his place the Ward Officer has put his key man so that the "dealings are smooth and useful." Even otherwise the chaos in the Public Works Department of Dharampeth Zone has reached its peak, stated the sources.
RTI hope:
The Dhavan Group is constructing a mega scheme at Zenda Chown in Dharampeth. While carving out a deal for the land the Group had assured the owner a block in the building in lieu of full cost of the land. But when the land owner got a tip off that the Dhavan Group has allegedly built additional construction out of the sanctioned map he wanted to know the truth from concerned NMC department. However, the land owner did not get the satisfactory reply, as usual, forcing him to slap an RTI query. Now, the land owner is awaiting and resting his hope on a correct reply. The Group had 'managed to grab the land' with the help of 'meddling' by a former Corporator, added the sources.