Nagpur.
Artisans, artists and cooks display a unique zest and enthusiasm at the Orange City Craft Mela which was inaugurated on January 3, 2015 at South Central Zone Cultural Centre (SCZCC). The Craft Mela inaugurated in the presence of many prominent dignitaries included Director of SCZCC Dr Piyush Kumar. The captains of the various folk dances and their groups were also felicitated by the dignitaries. This year there are a variety of stalls which showcase various crafts and art forms displayed by artisans from all over the country.
One will experience a myriad of feelings when they set their eyes on the beautiful artifacts, handicrafts, handlooms and artisans.
Cultural troupes from different regions of the states perform their folk dance forms at the open air stage.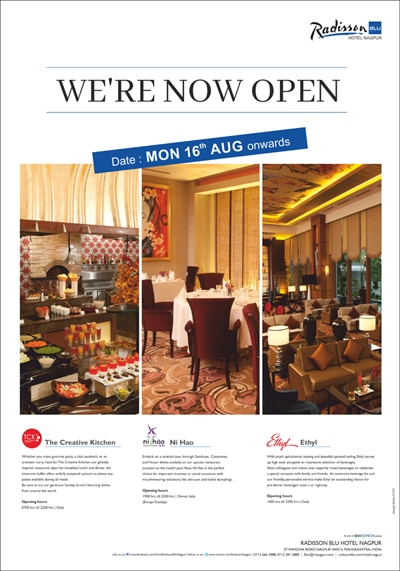 In an exclusive interview with Nagpur Today, Director of South Central Zone Cultural Centre Dr Piyush Kumar said that this year, the management has tried to better the quantity and quality of the Orange City Craft Mela.
He claimed that more than 50 National and State Award Winning Artisans and Artists are participating here in this Craft Mela.
Dr Piyush Kumar said, "This year, we have ensured that new artists are given an opportunity to showcase their talents. Dancers from different States showcased their talents, performances and recitals. This festival is slowly emerging to be a National Platform for the artisans who are encouraged to sell their handicraft items at this Crafts Mela. This Orange City Craft Mela also provides an opportunity for the folk/ tribal artists to render their art forms to a large audience, art lovers of the city," said Dr Piyush Kumar.
Dr Piyush claimed that unlike every year, the artists will not be limited in performing at the open-air stage alone. They will be performing at various corners. Some of the artists will be also mobile and keep performing while they move about the visitors.
Dr Piyush said that this year they have increased the number of stalls from 110 to 150. He claimed that this year, at the Food Court, they have made a decision to showcase only traditional Indian food. All junk foods, cold drinks and machine packed or filled goods are totally banned. Not only that, the management has decided that the cuisine which belongs to a particular state will be cooked by the team from that state only.
Apart from that the Director of SCZCC claimed that they have a doctor on call who will provide first-aid to anyone. He also claimed that they have ensured that no traffic problems arise on the main road. He said that they are also ensuring a completely clean premise. Not one leaf or paper is seen anywhere. There are personnel who keep picking up litter and keeping the premises absolutely clean.
The new art forms which are showcased are old and dying art forms, like Bazigars, Puppetry, Magicians and Bahurupias. The Bazigars were seen displaying their talents at the venue. One group of Bazigars from Punjab was seen displaying their strength and might. While one sat on the floor with a cushion the other had a strong iron rod kept at the base of the neck and with sheer might bent the rod. In another act, three persons passed through a ring simultaneously.
There are four Bahurupias who display their talents of disguising into various characters. The Captain of the Bahurupias is Naushad Khan. While speaking to Nagpur Today, Naushad said that art can never be contained within one's religion. Be it Hindu or Muslim, he or she who is good at performance will succeed. Naushad and his team are from Rajasthan, Dosa District, Bandhiguhi. He claimed that they are 6 brothers. One of them is in the disguise of Adivasi-Bheel, while the second one named Farid Khan was in the disguise of Vinod Khanna's role in Mera Desh Mera Gaon, the third and the fourth ones Chutku and Salim Khan were in the disguise of Gujjar-Gujjari (Milk-man and Milk Maid. He claimed that in Rajasthan, Maids too used to sell milk). The fifth one was in the disguise of a Joker and the sixth one was in the attire of an Ittarwallah.
According to Naushad, he is the 8th generation of Bahurupias. His ancestors were Bahurupias performing in the court of King Man Singh. Those days, court jesters or jokers and Bahurupias are said to entertain the king, queen an courtiers.
The Nagpurians will have the pleasure of experiencing the pleasurable display of various art forms at the Crafts Mela from January 3, 2015 to January 11, 2015 at the SCZCC premises.