Nagpur: The residents of Bhagwaghar Layout, behind Children's Traffic Park, Dharampeth, have alleged that a restaurant named La Pasta Fresco Deli has encroached a land and opened in residential area without no objections/permissions from competent authorities including NMC as well as Fire Department.
A complaint in this connection has been lodged by Adv Aakash Gupta, resident of 16/17/18 Bhagwaghar Layout, Dharampeth, Behind Children's Traffic Park.
In his complaint, Adv Gupta alleged that the establishment has flouted all norms by opening the restaurant in a residential area. The owners have made major structural changes in the building without any permission and have broken walls and structures causing the building to be a potential hazard to entire surroundings. The establishment has encroached on margin areas of the plot and has illegally covered it with shed as well as tarpaulin and bamboos making it a highly inflammable structure. The restaurant puts tables for at least 50 persons in this encroached area and during peak hours more persons are standing and occupying the said area. Alarmingly this area also has a huge wood fired open oven which is used by the business to make food items served in this restaurant, he claimed.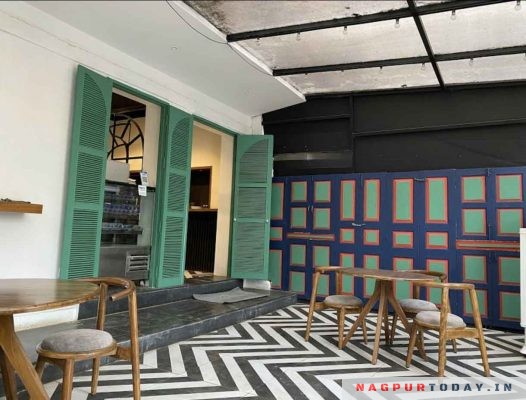 "The kitchen of the restaurant is adjoining a high rise apartment which is about 7 metres away from the tarpaulin shed apart from a densely populated premium residential area. The establishment has encroached a parking area inside its premises and is also creating traffic obstruction on the road posing danger to everyone. The place has flouted all possible norms and is a potential hazard which is capable of taking the toll of several innocent lives. The Mumbai's Kamala Mill compound case was identical with a large area that was illegally covered with tarpaulin that caused loss of several lives when a major fire broke out a few months back," Adv Gupta stated.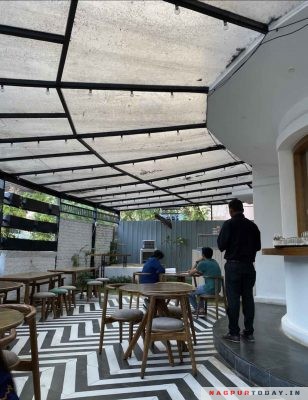 Adv Gupta has urged the concerned authorities to initiate appropriate action and provide relief to residents of Bhagwaghar Layout in Dharampeth. He said that the residents are jointly considering to move High Court by filing a writ petition if action is not initiated forthwith.
When contacted Assistant Fire Officer, B Chandankhede, infomed Nagpur Today that they have received a complaint in this connection from the residents. The department will send a team for inspection following which further action will be initiated.