Fair organized to celebrate the contribution of the farmer's to Indian economy
Nagpur News : Dhanuka Agritech Limited, one of India's leading Agrochemical Formulations Company participated in "Krishi Vasant"- the National Agriculture Fair cum Exhibition held at Nagpur. The event was jointly organized by the Government of India & Government of Maharashtra to facilitate a large number of farmers from the entire country.
With a promise of providing crop protection specific solutions to the farmers, Dhanuka Agritech Limited adopted a live plot to educate and showcase real results to the farmers. These live plots were positioned at different locations within the exhibition area, where a team of trained personnel from Dhanuka Agritech counseled farmers on the spraying schedule used at Dhanuka Chilli plotalong with various crop related problems and their solutions.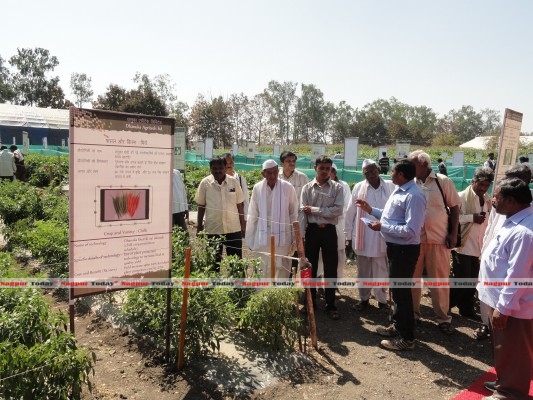 Commenting on the occasion, Mr. Pawan Saraogi, who spearheads Dhanuka Agritech operations in Maharashtra, Chattisgarh & Madhya Pradesh said, "Dhanuka Agritech has always worked to provide world class crop protection solutions to the farmers. Dhanuka currently enjoys a 6% market share in Maharashtra and expected to grow by 2% in the next 2-3 years. We are delighted to be a part of this great initiative undertaken by the Government of India and Government of Maharashtra and look forward to continue our participation in all similar upcoming events."
The five day event concluded on Thursday, 13 February, 2014 and witnessed a participation of a record 7 lakh people, at the sprawling complex of Central Institute of Cotton Research. During the fair Dhanuka Agritech Limited educated over 1500+ farmers at its stall. Krishi Vasant also coincided with the centenary celebrations of Late Shri Vasant Rao Naik, who steered agricultural development in Maharashtra during Green Revolution era.
Dhanuka Agritech Limited has over 600Dealers in Maharashtra offering a wide range of products.