Farmers meet to discuss ways of doubling farmers income
Nagpur: Dhanuka Agritech Ltd., India's leading agrochemical company, is working towards strengthening its already considerable presence in Maharashtra. With similar thought, the company organized mega farmers meet today in presence of Nitin Gadkari, Hon'ble Minister for Road, Transport & Highways, Shipping and Water Resources, River Development and Ganga along with Shri Surya Pratap Sahi, agriculture minister, Uttar Pradesh in the region where they discussed the ways of doubling farmers income. Dhanuka Agritech achieved 10% sales growth from the region in first half of this year and aims to increase it to 20% by end of FY 18-19.
Approx. 3,000 farmers from different parts of Maharashtra attended the farmers meet and gathered valuable inputs on modern techniques of farming and use of pesticides. A discussion session was organized, in presence of eminent guests Sri Nitin Gadkari, Hon'ble Minister for Road, Transport & Highways, Shipping and Water Resources, River Development and Ganga and Shri Surya Pratap Sahi, agriculture minister , Uttar Pradesh on ways of increasing sugarcane production per acre and controlling 'motha', the most difficult weed for sugarcane in the region. During this session the company also explained farmers the right use of pesticide and how effective is Sempra for motha weed.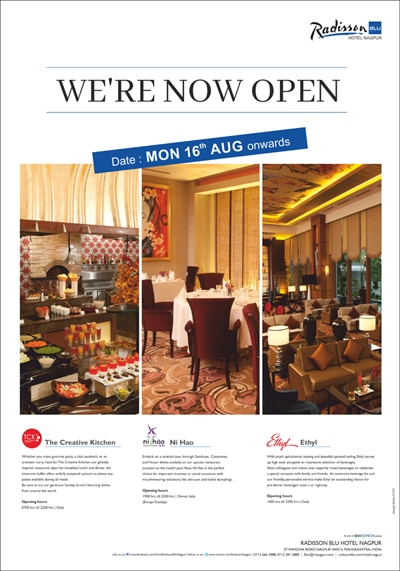 Sri Nitin Gadkari stressed on use of new technology in agriculture for doubling farmers income and shared that the condition of farmer's has improved in vidharv area due to central and state government initiatives. He further added that sugarcane farmers of vidharv area are the pillar of Maharashtra agriculture and thanked Dhanuka Agritech for continuously working towards doubling farmers income by providing latest technologies.
Maharashtra is amongst the top five markets of Dhanuka and its flagship product Sempra is already a leading product in the state. It has been a gamechanger for sugarcane farmers in the state and is playing stellar rile in the Prime Minister's aim to double farmers' income by 2022. Other well-known products of Dhanuka like Conika, Lustre, Sakura, Maxx-Soy, Targa Supar are helping other crop in the region. Farmers improve quality and higher yield. The company has other product ranges like mortar, Godiwa Super, and many more, that are well-known in the Maharashtra region.
Commenting on company's initiatives, Mr. RG Agarwal, Group Chairman, – Dhanuka Agritech Ltd. said; "Agriculture is the largest livelihood provider in India as over 58% of the rural households are dependent on this sector. Our main ambition is to educate farmers on ways of doubling their income by providing better farming solutions. Currently, agriculture industry contributes 18.1% in GDP of India, however, the effect of climate change play a big role in the sector. The gradual increment of water shortage is turning agriculture into a costly affair. Dhanuka is also educating and spreading awareness on water conservation through its flagship campaign "Khet ka pani khet mein aur gaon ka pani gaon mein".We are pleased that farmers have responded encouragingly to our products and initiatives in the past few years.
During the event, Dhanuka Agritech Limited, under their vision of transforming India through Agriculture, also highlighted their approach DKKNT (Dhanuka Kheti Ki Nai Takneek), which is focused on providing end-to-end farming solutions through training and educating farmers. Under this approach, the company aims to minimize crop losses and improve yield with a focus on implementation processes such as soil test for maintaining soil health, crop insurance, use of hybrid seeds, judicious use of agrochemicals, saving water etc.
Commenting on company's programs in western region, Mr. Pawan Saraogi, National Sales Head (West and North region) – Dhanuka Agritech Ltd. said; "Maharashtra is one of the key markets for Dhanuka, and company run various initiatives here to spread awareness regarding our products. Dhanuka Doctors are persistently going to the farmers and helping them to increase the use of agro chemical in their fields. India being agriculture driven country it's important that efforts should be taken by corporate and government to improve agriculture practices and henceforth improving livelihood for farmers."
During the event, Mr. H. M. Rawal, adviser, Dhanuka Agritech presented some key facts about the agriculture production in the country. India is the largest producer of spices and spice products and the second largest fruit & vegetable producer in the world. It is ranked second in farm and agricultural outputs. However, the Government has shared that about 10-30% crop losses in India is caused by insect, pests and diseases. A recent report by Tata Institute mentioned that 35-40% pesticides available in markets are spurious / sub-standard / fake / duplicate. Dhanuka Agritech is also trying to educate farmers about the products available for their crops and make them aware about the Spurious/sub-standard/fake/duplicate products.
Dhanuka Agritech is among top five agrochemical companies in India in brand sales. It has undertaken several initiatives towards achieving Hon'ble PM Narendra Modi's vision of doubling farmers' income by 2022. The company also plans to announce the winners of the first edition of the Dhanuka Innovative Agriculture Award (DIAA), an initiative to honour outstanding achievements in farming. It had announced this award in beginning of this year under various categories with an aim to recognize and encourage innovative farming techniques adopted/practiced across India.
About M/s Dhanuka Agritech Limited:
M/s Dhanuka Agritech Limited manufactures a wide range of farm input products to support the farmers in their pursuit for better crop, better farming and a better life. The Company has a pan-India presence through its marketing offices in all major states & 4 manufacturing unit in India, with a network of more than 7,500 distributors, 1,500 skilled employees selling to approx. 80,000 retailers across India and reaching out to more than 10 million farmers. We have world class NABL Accredited Laboratories. The Company has technical tie-ups with 4 American and 6 Japanese companies.
Dhanuka Agritech is among the top five companies in India, in Brand sales. With more than 200 registrations and/ 350 active SKUs, the company has one of the largest market penetrations. Dhanuka Agritech currently has 30 Branch offices across India and 48 warehouses.
Dhanuka is a preferred Brand among progressive farmers. Growth drivers are the intensive marketing network penetrating even the interiors of India, increased farm income, enhanced awareness about the cost-benefit ratio of agro-chemicals, highly diverse product range with a solution for almost all problems in all crops, innovative marketing strategies and international technical tie-ups. The company is working towards farmer welfare by strengthening Agri-inputs dealer as a strong extension service provider for that our DEASI program in association with many Agriculture universities stabling new milestone. The Company keeps adding new products every year through its collaborations and is continuously on the lookout to bring the latest technology to Indian Farmers.