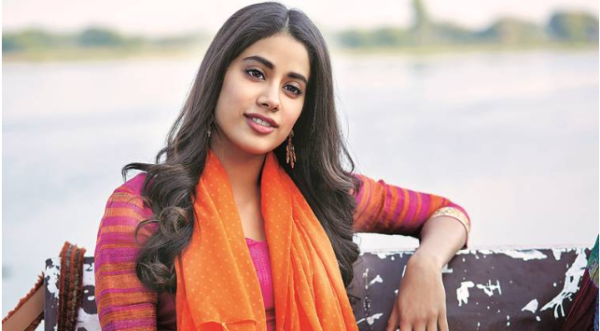 How was it like to step into the role of a small town girl from a conservative family?
The reason I enjoy acting is that I can play these new and interesting characters as well as learn from them. If it wasn't for Dhadak, I wouldn't have had the opportunity to explore Udaipur the way I did, learn more about Indian culture and even learn to speak Mewari (to the extent that I can). It was an enriching and fun experience.
Have you watched the Marathi movie Sairat, on which Dhadak is based?
Of course, yes. It's a very important, beautiful and an iconic film. While watching the film, I felt very attached to the characters and their love for each other. Especially the movie's climax, it left such a deep impact on me that I was left speechless.
What do you feel about the issue of classism that the two movies deal with?
It's an important issue and a prevalent one. I realised it after watching Sairat and started reading a lot of articles about honour killings. Shashank Khaitan (Dhadak director) told us that classism is prevalent even among people that he knows and works with. Some films even glorify 'dying in the name of love' even though it's not such a romantic thing.
You faced a personal tragedy during the filming. What kept you going?
I kept going because my work gave me strength in the middle of everything. The only thing I wanted to do was to continue working because I realised that it's probably the only thing that would keep me sane.
What was it like working with Shashank and Ishaan Khatter?
It has been a dream to work with them. I am so grateful to have Shashank as the director of my first film. He is someone I look up to for guidance and support. I've learnt a lot from the way he looks at life and deals with people. He inspires me to be a better person.
You've been under media scrutiny — from your clothes to your water bottle. I am very flattered by all the attention. I don't think that I have done anything to deserve it yet. I understand that it's all come my way only because of my mom (Sridevi) and dad (Boney Kapoor). And now, it's because I'm doing a Karan Johar film. There are negative aspects to it but I try not to focus on them. Although it's very hard, I try to stay positive.
What are the challenges ahead of you?
I don't really know yet. So far, I haven't thought so much about the challenges as much as I have thought about everything that I am so thankful for. But, I think, having the audience accept me might be a challenge.
Where do you see yourself in the next five years?
Hopefully, doing a lot of work and movies that would offer me a string of colourful roles that will add to my personality and personal growth. I also wish to touch people's lives with my work.