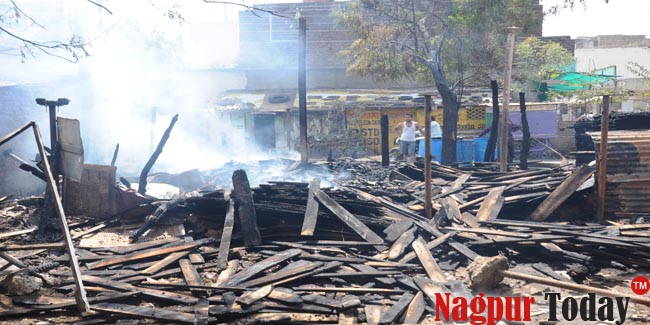 Nagpur News: A devastating fire at a furniture shop in Gopal Nagar area of Nagpur city destroyed goods worth Rs 4 lakh. The incident took place at Suraj Furniture in the intervening night of Sunday and Monday at about 1 am. The Fire Brigade personnel , who had rushed to the spot after getting information about the incident , brought the fire under control with the help three fire tenders in the night itself.
However, the fire again erupted in the morning of Monday . The firemen immediately arrived at the spot and finally succeeded in dousing the fire. According to Fire Brigade sources, one Ravindra Raut owned the shop Suraj Furniture in Gopal Nagar. The fire, which broke out at about 1 am of Monday, swallowed all the materials stored in the shop like sofa sets, divans, machinery, and a large quantity of wood. Raut, who too rushed to his shop after learning of fire incident, informed the Fire Brigade about the fire.
The Fire Brigade first dispatched three fire tenders to the spot and succeeded in bringing the fire under control. However, as soon as they left the spot, the fire again erupted in the early Monday morning. The Fire Brigade this time also sent three fire tenders and totally doused the fire. The Fire Brigade had to take help of total six fire tenders in their efforts to bring the fire under control. They have blamed the short circuit as the main reason of the fire after preliminary investigation and put the figure of loss due to fire as Rs. 4 lakh.