Nagpur News.
As railways hiked passenger fare across all classes by 14.2 per cent and freight rate by 6.5 per cent with effect from June 25, people start to feel the first pinch of Modi government's unpopular decision. However the surprising part is that instead of criticizing the decision people have shown their understanding side. The people across various sections in Nagpur share mixed reactions over the hike. While a section of citizens feels it was inevitable for the betterment in long run, another group of Nagpurians are worried over the impact of the fare and freight hike on inflation.
Says bank professional Anurag Ghodvaidya, "The hike will subsequently affect the prices of consumables as the freight rates will go up. Secondly, we were so enthused with Modi government reigning in, that we were certainly expecting some sops at the outset. But it appeared pinching at the formative stage only. Let's see what happens next."
Reacting over the fare hike, Tejinder Singh Renu, Honorary Secretary, Vidarbha Taxpayers Association (VTA) said, "Today's generation is ready to pay more if better amenities are provided, simple example is watching a movie, we have regular theaters charging Rs.60 for balcony, but citizens pay Rs.200 in multiplex just because services including safety, comfort are better."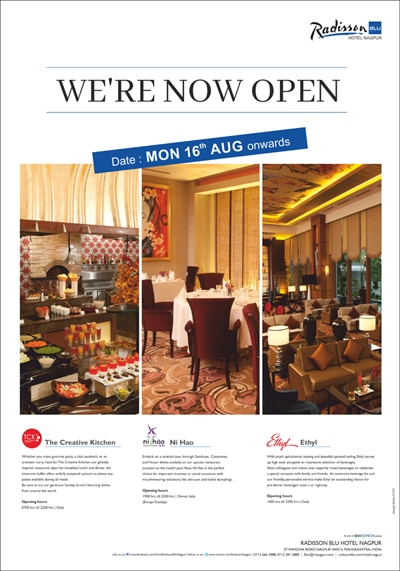 He added, "All previous rail budgets just provided dreams like bullet train, international standard railway stations and many more but failed on all fronts; worst being safety parameters and dilapidated bridges, railway tracks and other infrastructure."
Renu was of the view that today's fair increase is surely steep, but appreciate boldness of Government that they are not ready to compromise on services, but to finally assess this say, we'll have to wait for at least a year or so.
"This increase in freight will definitely add to inflation, but it seems the backlog is so awful that the present Government knowingly that State Elections like in Maharashtra is due in few months is compelled to raise both fair as well as freight charges. Admittedly new PM or his ministry does not have magic wand to repair extremely damaged economy overnight, we citizens will have to give them some time before finally assessing 'aache din'," Renu quipped.
B C Bhartia, National President of Confederation of all India Traders said with first dose of economic decision the union govt has made a clear signal across the board that political considerations cannot dominate over economic compulsions said B C Bhartia.  The railway fare hike may appear to be an abnormal hike but it is equally true that rates should not be frequently changed. "The rates may be appearing to be higher but looking to the rate of inflation over the period the hike will appear normal in years to come. The union govt is frank enough to take bold decisions without making ground for it. This is highly appreciable," Bhartia said.
The members of team CAIT Nagpur while reacting to the decision were unanimous in thinking that in the ensing budget the govt must have planned better safety and security for railway passengers and better availability of berths in trains. It is also expected that in name of tatkal and other charges the way people are being looyed by railways will be stopped said Farooque akbani in a statement. Those present were Nikhilesh Thakkar, Kishore Dharashivkar, Prabhakar Deshmukh, Dhyaneshwar Rakshak, Anil Nagpal Ravindra Gupta.
Another citizen Rajkumar Gupta who has to shuffle between Mumbai and Nagpur, owing to his business said, "At this juncture it is difficult to say anything about the pros and cons of the decision. We need to be patient as we have chosen this government with our cumulative wishes and I think we need to give this government some time before we head on fire out our opinion."