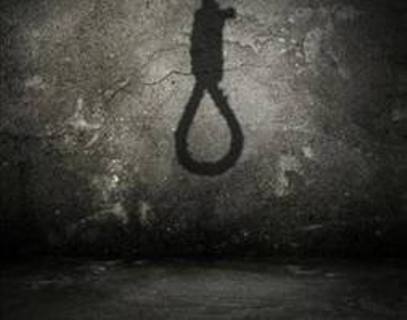 Nagpur News : Depression over varied reasons seems to have forced three teenagers to end their lives in the last three days. On Wednesday again, a 15-year-old girl hanged herself due to alleged depression over studies under the jurisdiction of Kalamna police station.
Revati Sahoo, a resident of Vijay Nagar, was an eighth class student.
On Monday, a 16-year-old Ashish Upadhyay, standard XII science student hanged himself at his rented residence at Babulkheda in Ajni police station area. Ashish has mentioned in his suicide note that no one is responsible for his death except the depression, which he failed to fight against.
On Tuesday, a 13-year-old Riya Singh, a standard eighth student of St. Xaviers, had hanged herself at her Vinayak Nagar residence under the jurisdiction of MIDC police station. Riya, was among the toppers in her class. She too, wrote in her suicide note that she has failed to fight against depression but didn't mention the reason of her depression.
Revati took the extreme step around noon after she came home from school. Police said her parents- Santosh, a labourer and Rupmati, a domestic help- had gone for their work. Revati and her younger brother returned home together. After having lunch, his younger brother went to play at a neighbour's house and Revati hanged herself.
Her younger brother came to know about the suicide first after he returned home around 2 pm and saw Revati hanging. He alerted his neighbours who then informed her parents. Nearby Kalamna police rushed her to Mayo hospital but was declared dead by the doctors. After autopsy, the body was handed over to the parents and a case of an accidental death was registered.
Police said that they have checked all her notebooks but didn't found any suicide note. However, police sources informed that she was disturbed due to some problem at her school. Sources informed that her parents failed to buy some important books for her, due to which she got scolding from her teacher.
"She was an average but a sincere student. It has been learnt that she would often get scolding or humiliation in her class as she would never get books on time and even her fees was paid late. This might have taken her under depression and immature thinking forced her to commit suicide," informed police.