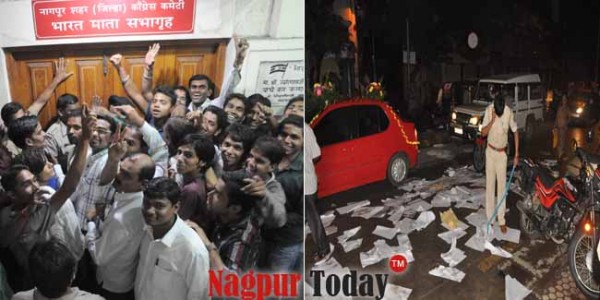 Nagpur News: Ahead of Youth Congress elections, the politically composed city of Nagpur witnessed unruly scenes at the party's office at Devadia Bhawan in Mahal area on Sunday. The youth mobbed up in aggression after being refused membership on the ground of exceeding time limit. The police resorted to lathi charge injuring many men waiting outside the office gate.
"It is a dominant step towards shattering dreams of Rahul Gandhi to adopt an all inclusive policy in the party. The influential and financially able people are managing the election procedure while the poor are left out of the drive just to ensure the projected candidate can be elevated to the youth congress body," lamented a Youth Congress key activist who wished not to be named.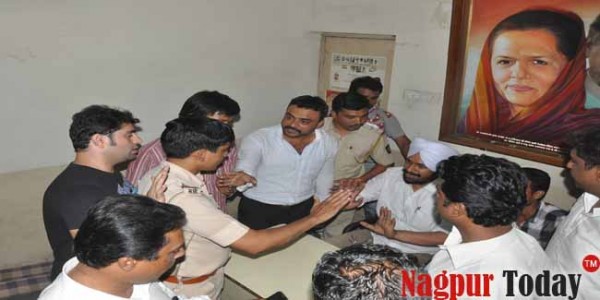 Ashok Garg, Loksabha Returning Officer (LRO) deputed by Congress for monitoring the membership process was at Devadia Bhawan on Sunday which was the last day for forms submission. All efforts to contact Ashok Garg failed as he kept his phone switched off and remained inaccessible through the evening.
Gates closed before time
Sources informed that the aspiring youth who went at the place to submit their membership forms were in for the unpleasant surprise as the gates were allegedly closed before time, leaving them in distress. The aggressive youth went on rampage to push their way to the office but strictly blocked by police lathi charge that injured many youths who were hoping to become Congress members. Sources alleged that the closing time was 5 pm against which the gates were closed by 4.45 pm.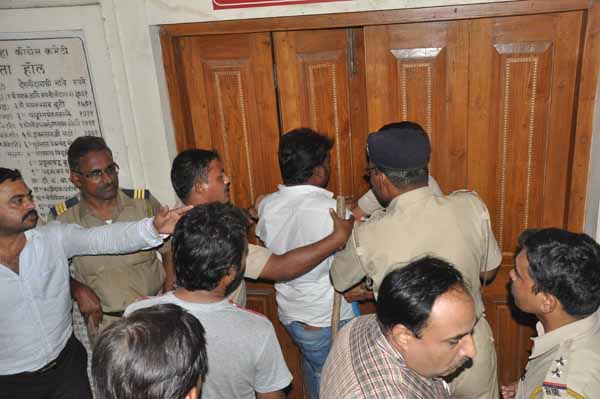 An existing Youth Congress member alleged that scions of influential party leaders deliberately managed LRO Garg to ward off the new members who could hamper their intention to notch the key positions in the Youth Congress elections scheduled next month. "Poor men struggled throughout the day to get the membership. Each paid Rs 15 for the form only to be manhandled and roughed up by the aggressive police force.
Grass root level workers are certainly being kept out in order to manipulate election process."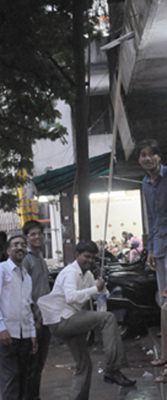 Blank forms recovered
A key member in existing Youth Congress body informed that around 15 sacks full of blank membership forms were recovered from Devadia Bhawan. This raises suspicion over the veracity of incoming members. "The agitating workers gate crashed into the office and shocked to see the sacks full of blank forms. The forms are thrown out and scattered outside the office", he said.
Fake membership alleged
Sources even alleged that Mehul Advani who is aspiring for upcoming elections has prepared a bulk of fake driving licence by morphing photographs through computer software. "As you notice the forms submitted by him you would see all the forms attached with copies of driving licenses most of which are fake. Usually members submit different documents like voter cards, leaving certificates as their identity proofs. How come all the members made by Advani submit driving licence as their ID proofs?"