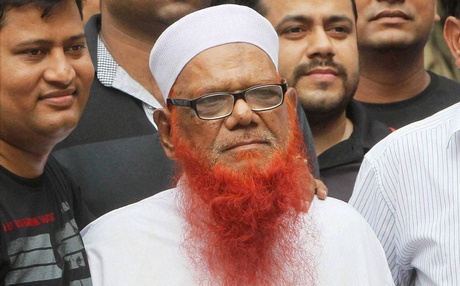 Nagpur News: Close aide of fugitive gangster Dawood Ibrahim and allegedly a walking encyclopedia of terrorist outfit Lashkar-E-Taiba (LeT) Abdul Karim Tunda is said to have his roots in Nagpur where he picked up his evil plans of unleashing a trail of terror in India.
Sources said that Tunda tracked his terror path on the lines of riots in Mominpura area of Nagpur that broke out in 1985. It is believed that following the incident in this Muslim concentrated area Tunda kick started his drive to mislead youths against the government.
70-year-old Tunda, one of India's most wanted terrorists, was arrested from New Delhi on Friday after being on the run in several countries for 19 years.
From an expert bomb maker to a small time shopkeeper selling perfumes near Muridkee in Pakistan, Abdul Karim Tunda has claimed that top LeT commander and Mumbai attack mastermind Zaki-ur-Rehman Lakhvi calls the shots in the terror outfit.
Despite being one of the founders of LeT's pan-India operations, Tunda's remorse is that he could not scale the terror outfit's hierarchy as he was termed as a spent force once he arrived in Pakistan from Bangladesh in early 2000.
He claimed that he had not been included in LeT's "bleed India" policy strategy leaving him, his three wives which included a teen-aged Bangladeshi girl and six children virtually on the streets.
In order to earn a livelihood, Tunda, who had helped in indoctrinating many youths from India for terror activities, was given a two storied house bang opposite to Markaz ul Jamaat-ul-Dawah in Muridkee of Sheikhpura district of Punjab where he used to sell perfumes.
Born in a lower middle class family at Delhi, Tunda moved to Pilkhuwa, near the town of Ghaziabad, in his teens and later shifted to Mumbai, where he set up a business of dyeing textiles after his job as a 'Hakeem' in the 80s failed to take off in Ghaziabad.