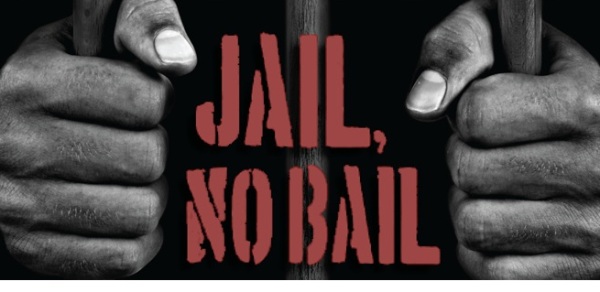 Nagpur News.
Around 500 undertrials, languishing in the Nagpur Central Jail, have shot off a memorandum to the National Human Rights Commission (NHRC) claiming that they are being denied bail. The four-page handwritten and signed memorandum in Marathi was dispatched Saturday to the NHRC, citing Supreme Court precedents in matters related to bail. It has been signed, among others, by Ranjeeta Velade, Diwakar Jha, Sunanda Bhovate, Mangesh Shinde, Sudhir Dhavale and Diwakar Kotalwar.
The undertrials, including 45 women, have pointed out how the country's apex court has repeatedly emphasised on an undertrial's right to secure bail in cases where it is certain he/she will not jump bail, or belongs to a lower economic class or deprived section of society. The memorandum points out that in reality, lower courts and public prosecutors refuse to budge from their stand of not granting bail to undertrials. The memorandum accuses the lower courts and prosecutors of resorting to all sorts of legalese, especially with political prisoners in custody.
The inmates of Nagpur Jail urged NHRC to look into the matter as the denial of bail being practised not just in the state but across the country is tantamount to severe human rights violation.