Nagpur News: A day before their last exams, two engineering students of St. Vincent Palloti College of Engineering lost their lives after they met with a road mishap on Chinchbhavan flyover in the wee hours of Sunday.
The deceased's identified as Abhishek Yadgirwar, 23 and Cavin James, 22, were learnt to be very good friends. Abhishek hails from Yavatmal while Cavin belongs to Kochi in Kerala. Police informed that the death of good friends has led to a major loss for their family. It was learnt that both were good scorer in their studies.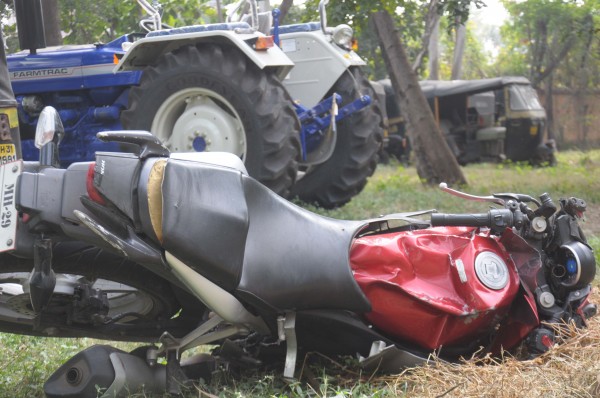 Abhishek and James, both final year student of Electronics and Telecommunication branch, had planned for a joint study at Abhishek's flat at Narendra Nagar.
After whole night study for the last paper, the duo decided to have tea and snacks at a stall on Wardha Road. Both left home on Abhishek's bike (MH21 AB-1002) which was gifted by his parents two years before.
According to the police information, Abhishek was driving the bike while Cvin was riding pillion. The accident took place around 4.30 am while the duo had just taken the Chinchbhavan over bridge for Wardha Road.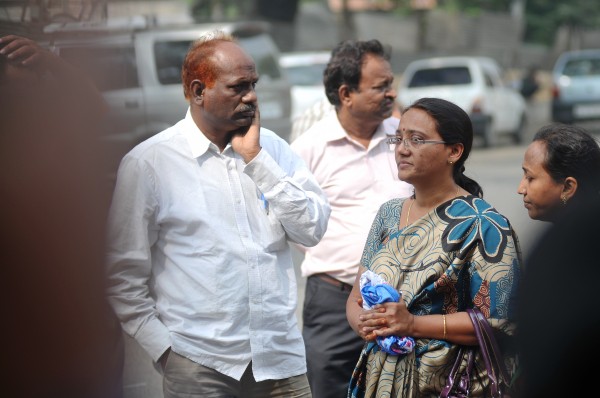 A tractor was heading before them on the same route. As per the eye-witness, both the tractor driver and the youths were responsible for the accident. He told police that the tail lights of the tractor were not functioning and Abhishek knocked down the truck. The collision was so strong that Abhishek and Cavin banged on the truck and were thrown on the road causing head injuries. By the time nearby Sonegaon police reached the spot, both-Abhishek and Cavin-had succumbed to their injuries.
Police informed that both the boys were driving without helmet.
"Both were declared brought dead by the doctors at Government Medical College and Hospital. Since they were not carrying any I-cards, I dialled up the last call from Abhishek's cell phone which was his good friend's number. Within minutes, hundreds of students reached and helped police to contact their family," told PSI Wadatkar.
Abhishek was the only son of his parents- father Pramod, scientist at Punjabrao Deshmukh Krishi Vidyapeeth while mother is a principal at Yavatmal College. Just a year before, Abhishek's parents had bought a flat for him last year as he was unable to study at the college hostel. The sudden loss of their only son has left Abhishek's parents inconsolable.
On the other hand, Cavin's parents who are at Delhi, were shocked to receive the news of the sudden demise of their son in road accident by police. While Abhishek's body was handed over to his parents after the post mortem at GMCH on Sunday afternoon, Cavin's body was handed over in the evening after his elder brother reached city.
Wadatkar told that he has seized the tractor but the driver is still absconding. Police has booked him for negligent driving causing death.