Nagpur: India has about 3.1 million NGO's which are working in different sectors ranging from education to environment. Though we observe that many of these NGO's were mushrooming up just to reap the benefits of government policies. Thus in the present scenario donors expect a lot of transparency from NGO's on the utilisation of their donations.
Anil and Sandeep, both graduates from VNIT, Nagpur are trying to solve this particular problem of NGO's and Donors using their innovative website Donatekart. They left their high paying campus placements and are working on this social venture from last three months. Donatekart is a crowdsourcing platform where donors can contribute in kind, instead of money to NGO's.
The idea of Donatekart came to Anil during his winter vacations i.e. Dec 2015 when he was working in Chennai flood relief activities with a well-known organisation GOONJ. The major problem that the organisation faced while he toiled in the operations division was that most people wouldn't donate the products that are the real need of the hour, instead they discard the materials that are of no use to them. He has seen instances where the flood affected villages which lost connectivity from the outside world are in need of mosquito nets, tarpaulins, bed sheets etc but no one actually donated such kind of material. Owing to another observation, an idea struck his mind, when he saw people using e-Commerce platforms like flipkart, amazon or big basket to order relief material to donate to GOONJ. Anil noticed that these people were donating products of need instead of money or used products, by simply buying them online and putting the delivery address as "GOONJ collection centre, Chennai" during checkout.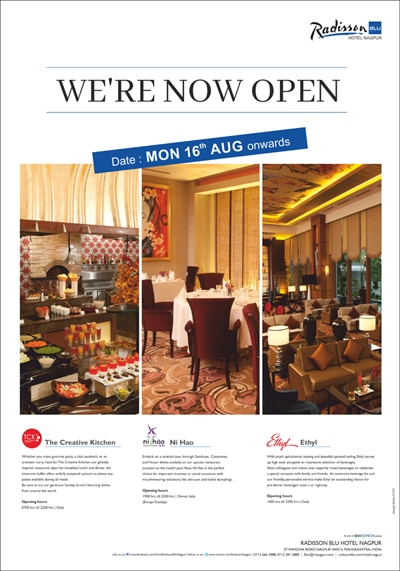 Using this concept he started Donatekart, where non-profit organisations can run campaigns listing the products that are of need to them and donors can buy and donate these products. It works similar to an e-commerce website but here people browse and buy products for NGO's and Donatekart delivers the products at the end of the campaign directly to NGO's. "On Donatekart anyone can even donate a small pencil of Rs.3 to a medical ventilator worth of Rs.2 lakh" said Sandeep Sharma, the other Co-founder. NGO's give frequent updates to all the donors with photos explaining the utilization of the products which gives immense satisfaction to donors. This also helps in building trust between donors and receivers.
Donatekart has a team of five members. The team works from a small office in Lok Seva Nagar area of Nagpur, which they proudly call The Box.
As the team started progressing, more people started relating themselves to their cause and with their idea itself the team went on to grab the second position out of 100 teams in the prestigious Azim premji social enterprise Challenge in Bangalore.
The word had now started spreading and three organisations working in different social segments, approached them for their pilot run. UPAY(Underprivileged Advancement by Youth) as the name suggests, works for the upliftment of underprivileged children while Prayaas is the social club of VNIT, Nagpur, the third one being, I-Clean Nagpur, a spot fixing and cleaning NGO that works to build a swachh Nagpur. Tejo, being the wandering artist cum designer of the team had worked earlier for a government deaf and dumb School also pitched in to start a campaign himself. After all charity begins at home.
Donatekart launched with a whooping four campaigns on 29th October this Diwali and it was an instant hit. The campaigns started getting viral on Facebook and two of these got completed in the first 48 hours of launch procuring about 2500 products. It received a huge response from college alumni to private donors and more than 30 organisations approached them to start campaigns with their requirement. But for Donatekart team this is just a beginning as Anil tells us with a wide smile on his face,"We want to see a mind-set shift, in the way people see donation in India."
Donatekart's role doesn't stop in just facilitating NGO's raise products, but it is also end to end solution which takes care of procuring and delivering all the products. It strives to keep the donors as well as receivers integrity intact. It makes the product selection and donation seamless for a donor and delivers high quality products to the needy.
It is really refreshing and inspiring to see young college graduates taking up social enterprise as a career.
Lastly we ask the team for a cheesy tag line for their invention and they come alive shouting in unison "Want to donate smart? Let's Donatekart."