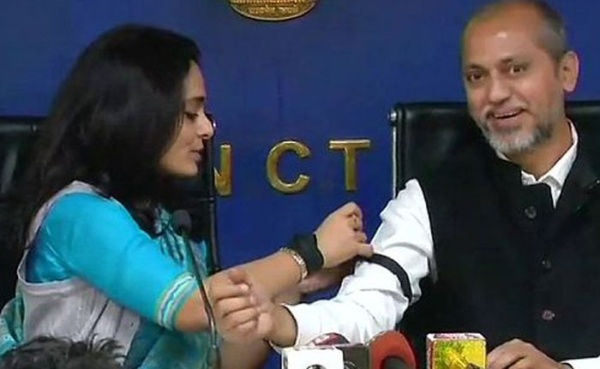 New Delhi: Delhi Police on Monday said the CCTV footage in the alleged assault on Chief Secretary Anshu Prakash was tampered with and the Forensic Science Laboratory would examine it soon.
"The meeting was not held in the camp office but in drawing room of Delhi Chief Minister Arvind Kejriwal's residence. The CCTV timings are different and it's tampered," Additional Deputy Commissioner of Police Harendra Singh told the media.
On February 24, Lieutenant Governor of Delhi Anil Baijalon met Home Minister Rajnath Singh in connection with the same case.
The meeting took place at the residence of Home Minister Rajnath Singh.
On February 20, the Chief Secretary had alleged that he was beaten up by two AAP MLAs Amanatullah Khan and Prakash Jarwal on Monday night at the Chief Minister Arvind Kejriwal's residence, where he had been called for an emergency meeting.
Following this incident, Secretary of Indian Civil and Administration services Manisha Saxena conducted a meeting on Friday with the Minister of State Home Affairs Hans Raj Ahir and Union Minister Jitendra Singh.
She had also demanded the Delhi government to provide security to the officers and guarantee them protection from any further instances of violence or misconduct.
As of now, the AAP MLAs have been sent to 16-day judicial custody by a Delhi Court.
Earlier, the Ministry of Home Affairs had sought a report from Lieutenant Governor Anil Baijal regarding the matter.