NT Exclusive Video : Watch why Javed Ali is scared of 'saoji' mutton?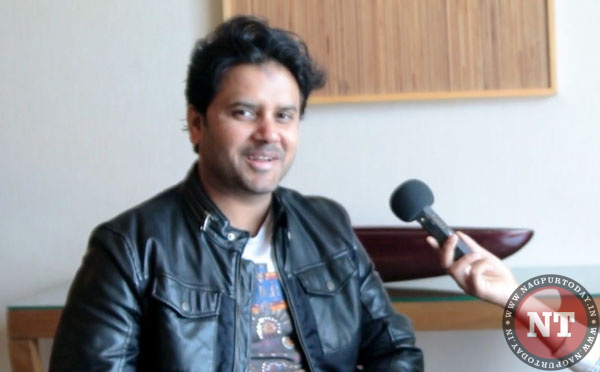 Nagpur Today.
B-town's melody man, ace playback singer and reality TV judge Javed Ali who has crooned many soulful songs and enthralled fans with his heartwarming and melodious voice, was in Santra Nagari, as he cheerfully addressed Nagpur, to participate in sixth season of My FM Jiyo Dil Se Award held here recently at Suresh Bhat Auditorium. Nagpur Today was the online partner for the event.
Right before the curtain was to be raised on stage, Nagpur Today caught up with Javed Ali backstage where the wonderful singer shared some interesting facts about his journey so far, his transformation as an artist and changing name from Javed Hussain to Javed Ali.
While we quizzed him on many fronts, Javed too was cozy enough to share his different side as the discussion went ahead.
Started career in 2007, Javed Ali has 10 years flourishing in industry. He has recently started to deliver singles like Rangez yaar which fetched huge praise from various corners and also received nomination at various award events.
During the chit chat session Javed also shared his love for food as he looked forward to taste the famous Saoji mutton, though he said he could not stand that amount of teekha.
While in city Javed Ali also paid visit to Hazrat Baba Tajuddin dargah, where he offered ziyarat (prayers).
He also spoke about his upcoming single which will be on air in first week of March.
Watch Javed Ali in rendezvous with Nagpur Today right here…