Nagpur News : Koradi-Khaperkheda Thermal Power projects has always been amidst controversies regarding bio-thermal dust. Few local bodies claimed that this bio-thermal dust is dangerous for farming and environment. But, District Congress Cell has always proves this claim wrong and said that this bio-thermal is in fact very helpful in farming.
In this regard, a delegation of District Congress Cell met In-charge of All India Congress Farmers' Cell Avinash Kukde and submitted a memorandum of understating (MoU). Through this MoU, the delegation informed Kakde that this bio-thermal dust is helpful in increasing farming of wheat, tuwar, Alsi, sarso, Moong, lakh-lakhodi. Soyabean, dal, masoor, beans, etc. While it has already proved fruitful in the farming of vegetables, potato, cauliflower, spinach, tomato, chili, carrot, etc.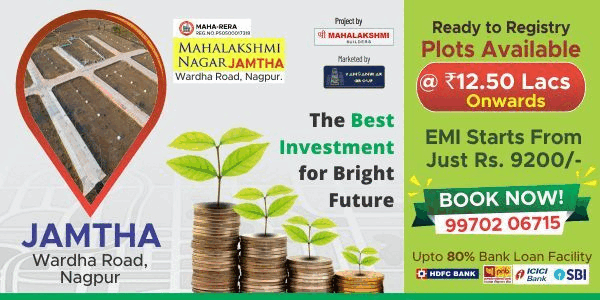 The delegation suggested that All India Congress Farmers' Cell should organize a workshop to guide the farmers regarding this bio-thermal dust. A survey by Panjabrao Deshmukh Agricultural University has proved that this bio-thermal dust will immensely help farmers in farming. The Dust Planning Department of Mahagenco daily collects 50—60 trucks of bio-thermal dust in an 'Dust Band' and supplies it to farmers. This dust particularly grips the water in soil for a long time.
It is to be mentioned that the smoke with is released through chimney of thermal power stations contains higher degree of Carbon dioxide which is ultimately more dangerous for environment and health.
Reacting over this issue, Avinash Kakde has suggested Mahagenco not to release this Carbon Dioxide filled smoke through chimneys; rather it should collect the smoke in a container and store the dust for farming purpose. This will help reduce pollution and prevent diseases. This dust could be stored in the 'Dust Band' and could be distributed through rationing system to the farmers.