Nagpur: A lot of hew and cry is being raised in the city lately over our wide network of under construction Cement roads.
Why are they taking so long to be built?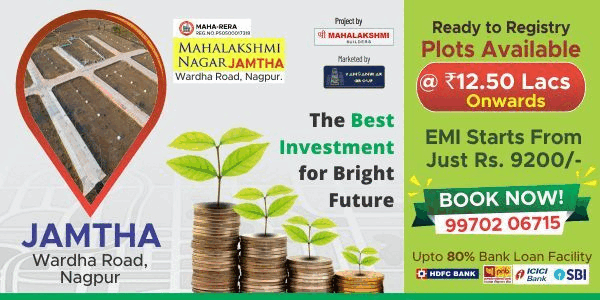 Why demolish good tar roads to replace them with cement?
Will all this cement poured on our roads not heat the city more since cement is known to absorb more heat and cool more slowly.
So did we really need all these cement roads???
But for many who have to answer these questions, they are hypothetical.
For many city 'leaders' the city cement roads, a project in perpetuity, have already achieved their purpose and now nothing else matters really!
The pace of construction, the uneven levels, the dust clouds that fly in the air exponentially increasing chest ailments in the city ( today is World Asthma day, remember, and Nagpurians are suffering from this deadly ailment more lately say Doctors), even the quality of construction and the life of these roads – what does it matter really??
Activity went on at a hectic pace, day and night, till February 2017. The 'under – construction' cement roads, coupled by Metro work, were the mascots for the Ruling party for local elections. The 'live OOH – out of home – advertising' that showcased what they were doing for their city and its citizens. Elections over and won, work back to snail's pace. Will DEFINITELY restart with hectic pace come 2019 – that is why we dare to call it Project in Perpetuity.
But unfortunately some people, like Killor of Jan Manch, and the cussed Media, will look a gift horse in the face… They will actually test the quality of work, material and design – and worse, find it wanting!!
That is what happened when Jan Manch announced that based on the many complaints from the public they were getting they would undertake a 'third party audit' of the burgeoning cement roads of the city. They sent due notice to NMC officials requesting them to be present at the audit and also asked for permission to do core cutting of the actual cement road to test its quality. They received no reply and no official was present when they began the audit yesterday, right under NMC's nose, if we may say so. They began on the stretch of road that lies in front of the Collector's and Commissioner's official residence'.
Since permission had not been obtained to 'cut' the road for samples, they began with testing the peripherals. How the surface of the road looks, the strength of the Paver blocks ( the cement blocks that are used at squares and in some places instead of solid cement layers), the road dividers and the road levels.
Strange preliminary observations
The Janmanch team found by just visual inspection that the road laid hardly 2 months ago has already developed cracks and gaps. These, if they happen, are supposed to be filled with lead or polysulphide, here they have been filled with Tar – the original material they are supposed to be replacing!! Give it a good shove and the material comes off.
Secondly the Paver blocks were of such inferior quality that they are cracking already and have broken in some places.
Thirdly, there seemed to be no provision for drainage. The level of the roads being higher than the houses and the buidlings on the periphery, they are definitely going to have abundant – and free – water in their compounds this monsoon!
Fourth and final – the new road divider blocks were so flimsy that they fall off without much effort. (The cement used for the bonding was not cured apparently).
Mind you, the actual cement road hasn't even been touched yet, to test its quality and adherence to specifications!!
The International Norm for Cement roads
Since we, nor Janmanch, are engineers building any kind of roads, we decided to check ( through google ofcourse!) what cement roads are all about.
This is what we found in the very first paragraph of an international expert: (The Wirtgen group)
"The construction of a new road – whether from asphalt or concrete – requires the production of an excellently bonded pavement structure, beginning with a stable base layer and going all the way to a precisely levelled surface course.
What are the most important criteria to be considered? What methods need to be applied?
The base layer of a road lays the foundation for the upper pavement structure. It must offer excellent bearing capacity, be capable of withstanding a broad range of different climatic conditions, and remain functional over several decades. "
The website goes on in to great detailing which need not be repeated here. But even a preliminary observation will show that the detailed and technical processing is not being done.
May be the Rs. 324/ crore budget is not enough? May be too many roads are being 'cemented' because city fathers want to be fair to all 'corners' of Nagpur?
Or, cement or otherwise, they want roads that will require repairs periodically – or how is 'employment' to be generated??
We will wait for Guardian Minister Bawankule and the New Commissioner Mudgal to complete their 'independent third audit' and may be they will give up some answers…
The concerned Minister has promised, and we would really like to believe him!
Meanwhile, Janmanch has promised ( threatened?) to continue with their audit on different roads every Saturday, so let's wait for the second installment of the story.
…. Sunita Mudliyar ( Associate Editor )