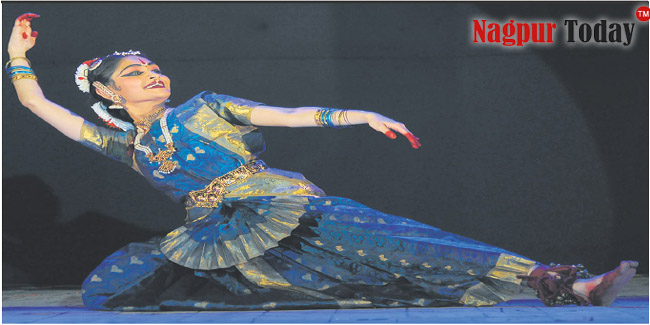 Nagpur News: Deepshikha Das presenting Bharatanatyam arangetram at Dr Vasantrao Deshpande Hall in the city on Sunday. The programme was organised by Pratibha Nritya Mandir.
Deepshikha Das,discipleof Nrutya Ratna and Kala Ratna Guru Ratnam Janardhan of Pratibha Nritya Mandir, showed her class with her brilliant "Arangetram" performance.
Deepshikha is a daughter of Ad mas Surjit Das.