Managing Director of Kshitij Institute MBA (HR) Deepak Ghagre's exclusive interview with Nagpur Today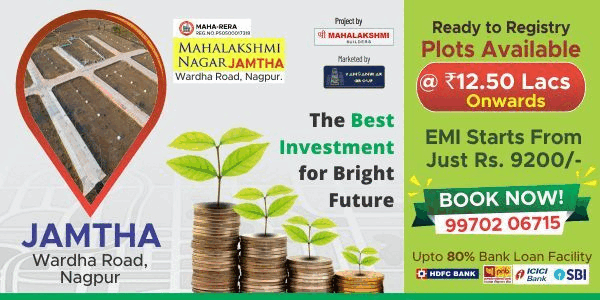 Nagpur: While speaking exclusively with Nagpur Today, Managing Director of Kshitij Institute MBA (HR) Deepak Ghagre said that Kshitij Institute offers a multi-faceted package under one roof, where Food, Residence, Coaching and Security are provided. The Institute has now opened a new branch at Wardhaman Nagar.
Deepak Ghagre said with pride that two of their students who appeared for IIT JEE have secured admissions into IITs. Ritesh Dhongade has got into IIT Patna while Himanshu Bhagat has got into IIT Indore.
What is unique about Kshitij?
Kshitij offers a four semester course.
Ist Semester (May-Sept) (XI)   JEE Mains + Advanced (AIPMT + CET)
IInd Semester (Oct-Feb) (XII) XI, XII Basic (JEE Mains+Adv) AIPMT +CET
IIIrd Semester (Apr-Jun) (XI) XII (Revision)      
                       (Jul-Sept) Mains + Advanced
IVth Semester (Oct-Jan) (XII) (Mains+Adv) Test Series Mains + Adv +XII
                                       Board (Guidance Lectures) AIPMT +PMT
He claimed that after the first year, based on the performance of the students, batch separation for mains and advanced is done.
How did Kshitij take birth?
Deepak Ghagre said that he did his SSC (Xth) from Indira Gandhi High School, Jawaharnagar. He completed his XIth and XIIth from Mohta Science College. He finished his Graduation in Microbiology from Porwal School of Microbiology, Kamptee. Both the younger brothers of Deepak Ghagre are employed.
Even when they were doing their graduation, he and two of his friends used to take tuitions for Mathematics and Science for students of VIIIth, IXth and Xth. They used to take Chemistry for students of XIth and XIIth. These friends are Kiran Konbe who is a M.Sc, B.Ed and Uday Gharpure who is an Engineer.
However Deepak Ghagre completed his Masters in Business Administration from Aryama Institute in Karnataka University.
While revealing his dreams, Deepak Ghagre claimed that he never even in his distant dreams thought of opening a Coaching Institute. However, their interest generated when they had started taking tuition classes for school students. What started in 10X10 sized room expanded and achieved great proportions when nearly 100 students started taking tuitions from them.
Three-partners
Deepak Ghagre, Kiran Konbe and Uday Gharpure were very young then (around 22-23 years-old). They had their own graduations and competitive examinations to appear. Nevertheless, the success percentage of students from their tuition classes grew and by word of mouth, their popularity increased. This in turn encouraged them to start their own coaching institute. Soon a team assembled. Infrastructure developed and they started this Coaching Classes and named Kshitij Institute MBA (HR).
With the experiences they gathered, the developed notes and study-materials which was crisp, adequate and just perfect. They designed the semesters and courses in such a way that one gets to complete their course and have adequate revisions too.
While explaining this point Deepak Ghagre said that when one has to clear any important course one has to refer to a lot of books. What his team did was to short-list the most important books. His faculties worked on the subjects making it intensive and specific course material.
Feed-back
Deepak Ghagre claimed that they have records of students for more than 10 years old. Anyone can come back and see how they fared and what were their answers written then. To add to this, one very student centric practice that they have introduced and practice religiously is that feed back papers. Any students can write feed-back which included the tempo of the lecture, volume, subject matter, inability to understand the day's subject or topic covered, so that the teachers or lecturers correct themselves and improve on the lectures so that they offer the best coaching which caters to all students with their heterogeneous IQs. At the end of every month, the students have to appear for a test which tells where they stand and what they should do in order to improve themselves. There is also a prize-distribution held at the end of every month. This motivates others to fare better the next month to get the award. Usually at the end of each month, there are seminars and guest-lectures organized by experts in the field which help the students to fare better.
Kshitij Institute MBA (HR) offers a bucket of facilities
Kshitij Institute MBA (HR) offers a bucket of facilities which caters to the needs of the students appearing for JEE or PMT or AIPMT. While they have lectures and test-series, tight schedule to follow, there is a sense of ease and comfort. One can be one-self in the class-room. Modern electronic gadgets are used to impart the course material. One can get a wide exposure to what they will have to when they appear for their examinations. Kshitij Institute is a house away from a house and yet has everything a college has. Competitive spirit and co-existence makes the students perform better.