Here are candid thoughts of a traveler who arrived in Nagpur via Rajdhani today penned exclusively for Nagpur Today. On the same day as Railway Minister Prabhu was reading out the Railway budget what was a first person experience on board an Indian train like?
Dear Mr. Prabhu,
Coincidentally sir,  I was traveling from Bangalore to Nagpur when you announced your first budget and I had a glimpse at it sitting in my 2nd AC seat, having just finished lunch served by Indian Railways as I was traveling in the Rajdhani Express which years ago was mooted as a premiere and 'show case' train of the country.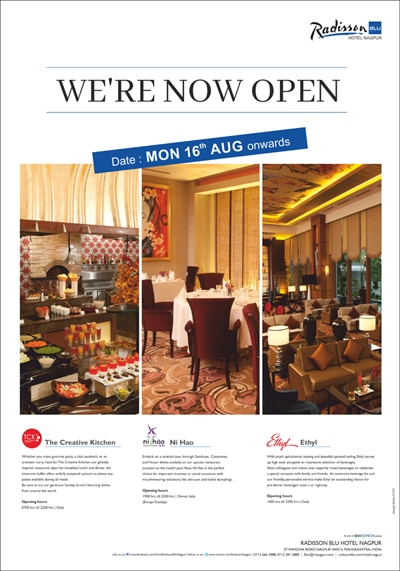 Narrated for you Minister, here is my list of ( hopeful) changes I would like to see as a regular passenger based on my experiences of this return journey.
Either I am getting old and getting unsteady on my feet or your trains have developed a tendency to throw inmates off kilter! While making the trip from my berth to the loo and back I lost my balance and almost fell so many times that I heard some much younger co passengers whispering audibly behind my back – "Rs. 100/ says next time she REALLY falls!" And the other one replying "Warn me to move away before she does! Haha…" ( they probably thought I was deaf too) Why do Indian trains shake and rattle and roll on their sides so much? Are the tracks old or have the carriages no shock absorbers? About a decade and a half ago we had heard of the tragic story of a just married man losing his wife because she was thrown off the train with one big 'jhatka' as she was standing in front of the sink near the door brushing her teeth. If the situation was so bad then, imagine what it is now? And here, we have some colleagues of yours talking of bullet trains and comparing speeds to Chinese and Japanese trains! Isn't there a real possibility – as some reports mention – that the Banglore – Ernakulum train that derailed just last week killing five persons did so because on old and just-repaired tracks it was traveling at an untenable speed? Please, please dont play games with our lives and aim for news making 'targets' just to prove some point. SAFETY FIRST, if you dont mind.
As our population multiplies are your trains getting smaller or too densely packed? There is no off season or season – trains are packed to the capacity 365 days it seems and to add to our woes we have a surfeit of catering crew – at least in the Rajdhanis – moving around continually. I counted 6-8 in my bogey only at all times. It's not just them, their paraphernalia of trays, baskets, thermos flasks and huge plastic cartons clog up general moving spaces so that one entry/exit door from the bogey is always shut even when the train stops at a station. Is that safe? Given the little time express trains stop at in- between stations, imagine the harassment caused to passengers who are trying to disembark and embark at the same time. Like in Nagpur today. Tempers flare up so much that today two male passengers almost came to fisticuffs.
Despite so many people supposedly to 'serve us food' the quality and quantity of what gets served is pathetic on all counts! In a Rajdhani I think approx. Rs. 800/ is loaded on to the fare for "complimentary food" per head.  And what do we get for lunch/ dinner? Soup with soup sticks ( the best part of the meal) followed by main course of 3 smallish but inedible 'parathas'; for non veg people – 2, 3 really tiny pieces of chicken; dal and rice. For veg – ONE small piece of paneer, one half of a potato at one meal and two tiny koftas at the other. The entire food is cold, congealed and absolutely tasteless. There is no salad and for dinner last night, no curds either. For dessert – it is only and always a small cup of Vanilla ice cream. There is so much confusion and mismanagement in serving this food too that at lunch today there was a hue and cry as ALL vegetarian travelers were served chicken and some of them ate it without realizing what it was, because it looked so shapeless and lumpy you really couldn't tell what it was. I had a Jain co traveller and he vowed never to eat in a train Railway food again. He was served non veg food not once but TWICE. After the second time he got livid and went to the pantry car to complain. Not only was he not given the complaint book, he was sent back with false assurances that "special, hot Jain food" would be sent for him ASAP. Of course that never happened. If the Railways are run by professionals why don't they consult a food specialist or a dietician etc. to decide on the menu? Or why don't they outsource it to someone capable and known for quality hospitality service?
I have read that at Railway stations you plan to allocate more funds for elevators ? Mr. Prabhu, I urge you most humbly to go check the present elevators at stations like Banglore, Pune etc. If you find even one working elevator I will congratulate you! So instead of  building new ones, please ensure that the ones already installed do work.
They are by any count underdogs and do heavy, menial work that MUST be back breaking – but are you aware that the fees demanded by coolies are sometime equal to the 2nd class fare of a train journey? We have been demanded Rs. 500/ to Rs. 700/ for three bags so many times in the recent past it is not funny any more! They also operate in a cartel and sometime a passenger who does not understand the local lingo can feel intimidated and threatened. Imagine the condition of a woman traveling alone when she arrives to such a 'welcome'?
Speaking of women traveling alone, on this very journey we had in our compartment a lady who was going from Banglore to Delhi so would have to spend two nights in the train. She had booked her ticket in Tatkal so paid Rs. 400/ over and above the already high Rajdhani fare. She was 57 years old – and guess what? She was allotted the upper berth! And I heard on the TV when I came home that you were going to 'reserve' MORE lower berths for senior citizens hence forth.  You really DO reserve lower berths for them in the first place now ? Wow! Then how come some young 21 year olds were traveling on lower berths while this lady would have been forced to take the upper, if my 64 years' old gallant husband wouldn't have offered her his allotted lower berth. But will she meet someone as accommodating tonight too, since we have gotten off the train and she is still on it?
I am confident that she will… because you know Minister, what still makes traveling by train in India a pleasurable and memorable experience….which I regret VVIPs like you will never know… is the co passengers you meet and their courtesy and humane attitude. Rickety, old, unsafe, unhygienic however they may be we love our trains and we love that we get to travel and see our beautiful country through its windows…. can you please give us cause to not just love them but be proud of them too?