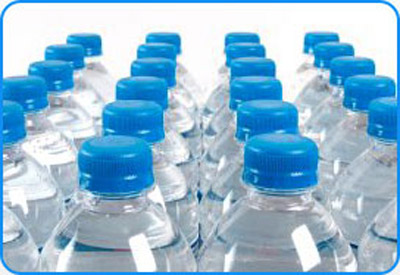 Nagpur News: Nagpur faces the brunt of scorching heat right from the month of March which decreases only in the month of July with the onset of rains. During summer, not only heat but scarcity of water bothers Nagpurians and with this the sale of bottled water had increased with a rocket speed in past few years. Thus, it has attracted a large number of investors in the business. But, Shiv Sena City Vice President Ashok Zinghare claimed that most of the packed water is sub-standard and have no BSI (Bureau of Indian Standards) marks on them. He claimed that most of the companies do not attain permission from BSI and continue selling this packed water playing with the lives of innocent people. These bottles, which actually cost Rs 5.50 and after including cooling and electricity charge which costs Rs 7.50 are sold in the market with double or triple the actually cost.
Zinghare said that there was no authorized dealer of bottled water in Orange city. There are seven to eight companies active in this business in Nagpur but how many of them have authorization is a question still unanswered. He further said that the procedure to get permit certificate from BSI is a lengthy procedure and it includes many rules and then the verification process is very intense which may not offer immense profit from the business. Thus, these companies opt for the easier option and do not apply for permit certificate.
He said that seeing tons of profit in this business, even retailers never question about the BSI mark and sell this bottled water without bothering for the lives of people. It is to be mentioned that a dozen of these packed water bottles cost Rs 65 to the retailer which means Rs 5.50 per bottles and after adding the cooling and electricity cost the prices goes to Rs 7.50, but the bottles are sold at the cost of Rs 20 which goes unnoticed by the consumers.
He wronged consumers and said even buyers fail to check the BSI mark on the bottles and indirectly causing threat to their own lives. This inattentive and irresponsible behavior from consumers provokes the retailers and these companies to continue their money at the cost of innocent lives. Zinghare further zeroed Food and Safety Department on its working and allowing to continue this business.
Consumers to note
Zinghare said that consumers should check the BSI mark before buying any of the packed water bottles. They should also check the company name on the bottle. Retailers should check whenter their has permit certificate from BSI or not. This packed water include 10 ltr jars, 5 ltr, 1 ltr water bottles or even the waters packets available. Every item must contain BSI mark on them otherwise they are considered an unhealthy to use. Any dealer selling packed water without the permit certificate is liable for punishment. He appealed consumers to complaint with Food and Safety Department if they find such bottles.