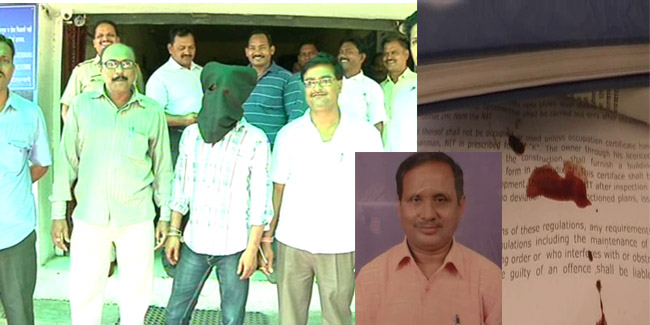 Nagpur News: Love makes one insane. It makes him lose all rational thinking. But, few 'Psycho' lovers don't just lose it, they make others suffer for their pain. Hudkeshwar Police, on Tuesday late night, encountered a psychic lover who killed father of his girlfriend, attempted to kill her mother and did not even spare the love of his life. The story unfolds in a very dramatic and filmy manner.
Police said, Anwar Khan was in relationship with daughter of deceased Yogesh Dakhode (55) for past many years. A few months ago, Anwar Khan met her parents who refused to get her married to him since he worked as a mechanic in a garage at Bhagwan Nagar while the girl was pursuing MTech. After her parents' refusal, she started ignoring him. On February 17, while she was going to her college, anwar stopped her and misbehaved with her. She immediately lodged a complaint with Hudkeshwar Police following the cops warned him to stay away from her.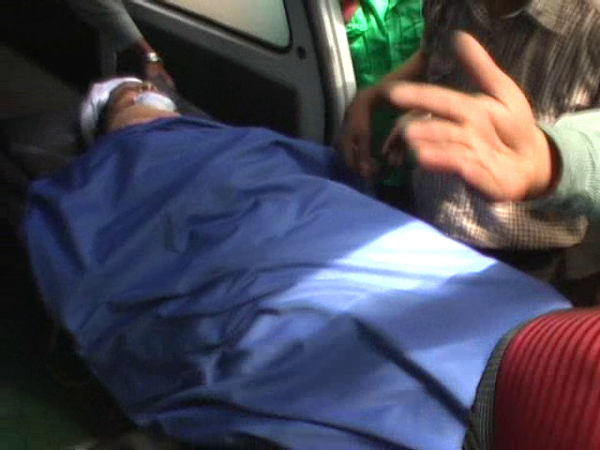 This aggravated Anwar and he was looking for a chance to take revenge of this insult. He went to uttar Pradesh for some days and came back on March 24. Yogesh Dakhode, who worked as Assistant Director at Department of Maharashtra State Board of Technique, had shifted to his new house after a house warming ceremony on March 24. He constructed a duplex house in which only Yogesh, his wife Kusum and the girl were living while Yogesh's elder son worked in Pune as Engineer in a tractor company and another son worked as a lecturer at Brahmapuri. Anwar took it as a chance for his vengeance.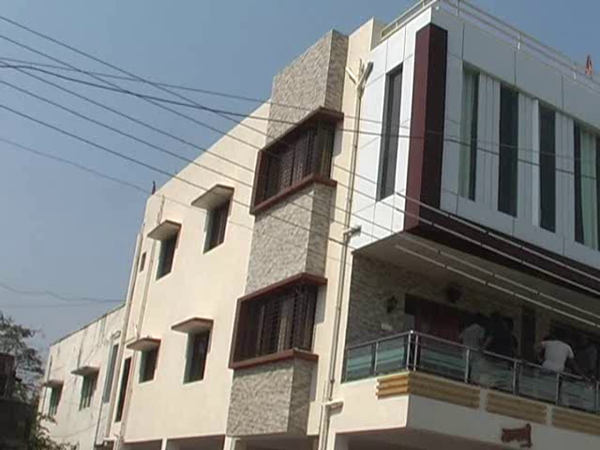 On Tuesday late night, at around 2.30 am, Anwar with the help of ladder entered on the terrace of Yogesh's terrace with a desi katta, a steel rod and a knife. He entered the room by breaking open the lock. Yogesh was sleeping on the floor while Kusum and their daughter were sleeping on the bed. Anwar reached to his father. He kept a desi katta on his head. Yogesh opened his eyes, but before he could raise an alarm, Anwar shot him dead. Kusum and her daughter got up with the sound of gunshot. He fired another shot but it got stuck. He went out of the room to load the gun. The mother daughter took it as a chance and locked the door. But, Anwar again broke the lock and entered the room. He attacked Kusum with knife. The girl tried to save her mother but he threw her near a wall. He stabbed Kusum on head, back and various parts of the body. Scared over the demeanor of Anwar, the girl locked herself in the washroom. Anwar advanced towards the washroom and tried to open it. The girl called police control room and informed them about the incidence, but in a rush she gave wrong address to the police. She lived at Shrinagar No. 1 area whereas she mistakenly gave the address of Shrihari Nagar.
Police started locating the place. But, when they could not find the place they again called her and this time she gave the exact location of her place. She also called her brothers and informed them about the happenings. Hearing gun shots and screams from Dakhode's house, neighbours started gathering outside the house. Meanwhile, Anwar broke open the washroom door and got hold of the girl. He took her to the terrace to talk with her. Soon, Hudkeshwar police reached the spot. Anwar lost his temper after seeing the police. He warned the police to stay back or he will throw the girl off the terrace. Meanwhile, PSI Shinde, APIL Vinod Dighore and Detection Branch team also reached the spot.
Anwar's friend Rahul who lived in the neighbourhood came to the terrace and talked to him to leave the girl while cops another terrace. Rahul spoke to him and convinced him to surrender. He took Anwar with him and gave him into police custody.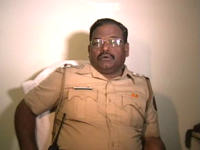 When police entered the spot, Yogesh was lying in a pool of blood while Kusum was struggling for her life. Kusum was sent to Wairagade Hospital for further treatment. She is still struggling for life and doctors said that her condition is still critical. Police have arrested the jilted lover.
Police seized two live cartridges from possession of him. Cops said that Anwar had gone to Allahabad 20 days ago and he must have bought desi katta from there. Sources said, Anwar lived with his brother at Pradeep Hiwre's place. His brother had gone to village when the incidence occurred. Rahul, son of Pradeep Hiwre said informed the police that Anwar was on call with him till 1 am but he never sensed that Anwar would take such a step.
Police have sent the body for port-mortem and further investigations are under way