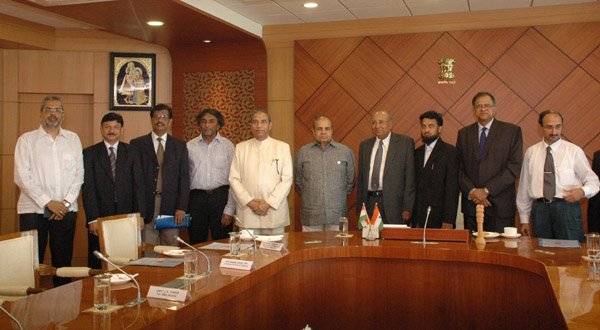 Nagpur News : Maharashtra Governor K. Sankaranarayanan today called for educating and informing the youths living in interior parts of country about the tremendous employment opportunities available in the shipping industry and maritime sector.
He called upon the captains of shipping industry and trade unions in the maritime sector to educate and inform the youths about employment opportunities in this sector.
Expressing the need for modernization of the shipping industry, the Governor endorsed the view that more needs to be done to exploit the potential of water transport in coastal areas of the country.
The Governor was inaugurating the Merchant Navy Week at Raj Bhavan, Mumbai on Tuesday (2 April).
The Merchant Navy Week is commemorated by the National Maritime Day Celebrations (Central) Committee a week ahead of the National Maritime Day, 5th April.
Chairman of the National Maritime Day Celebrations Committee S. Hajara said that shipping is the most environment friendly mode of transport, however the country lags behind in exploiting this potential.
Director General of Shipping Gautam Chatterjee informed the Governor that 3 ships and 33 seafarers of India were rescued this year from the custody of pirates.
The National Maritime Day is celebrated every year on 5th April in commemoration of the maiden voyage of the first Indian Vessel 'S. S. Loyalty' owned by M/s. Scindia Steam Navigation Company from Mumbai to London on 5th April 1919.
The main objective of the Merchant Navy Week is to highlight the role of the Shipping Industry and to promote its development by disseminating information about the sector through newspapers, magazines, meetings, seminars, symposium, workshops, exhibitions, competitions, etc.