Nagpur: Walking on the steps of becoming a smart city, Nagpur remains trapped in the web of dangling High Tension lines, even on main roads, which can also prove to be fatal for the passersby. The Television cables are visible hanging at the dividers of the city very often. Even on its clear visibility, the City administration and employees of Electricity Department continue to overlook the issue.
Stride into any market or street in city and the spectacle of clumsily set mesh of electricity cables near houses and roads is a familiar sight. The city is full of houses built dangerously close to power lines, with every citizen witness to the unpleasant sight in their neighbourhoods and dangling wires across the roads.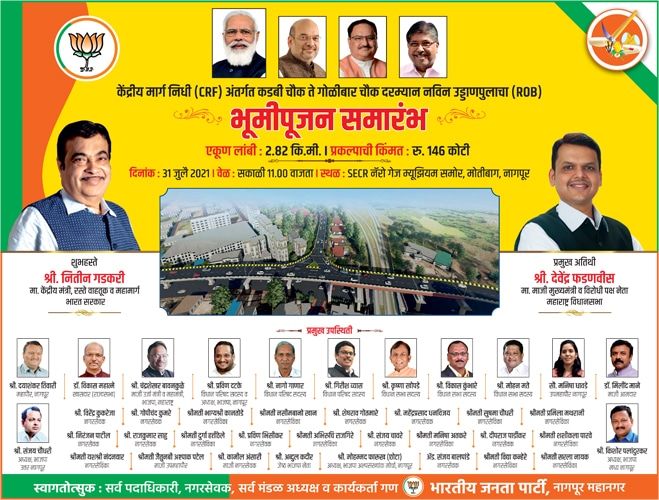 Electricity wires hanging down in clusters from electrical poles, passing through houses or lying on the street is not a very pleasant sight. A casual look at many of the streetlight poles or electricity poles in the city will always reveal such ugly scenes.
The wires hanging across the main roads are a threat to the lives of people and can cause a huge mishap any day. The cases of encroachment over the passing lines are worsening the whole picture. What is bothering is the fact that the concerned officials responsible to take care of the issue are remain to overlook the problem.
The main roads are under the most threat:
Even the main roads of the city do not seem to be spared by the maze of cable wires which keep hanging from one end of the road to other. A mesh of wires is clearly visible on the poles of street light. In case of a breakage in these wires, not only the traffic gets affected, but also poses a menace for the commuters. It is to be mentioned that the cable operators are not allowed to use electricity poles. The operators, however, openly violate the rules.
Encroachment over the electricity cables:
The cable operators are, purportedly, installing cable wires over electricity wires which may lead to a major catastrophe during monsoon.
The concerned officials continue to neglect the issue:
Around an year ago, action was taken against such cable operators which was discontinued after a while. As a result, the operators are now at ease. Neither SNDL nor officers of electricity department are taking any action against the violators.