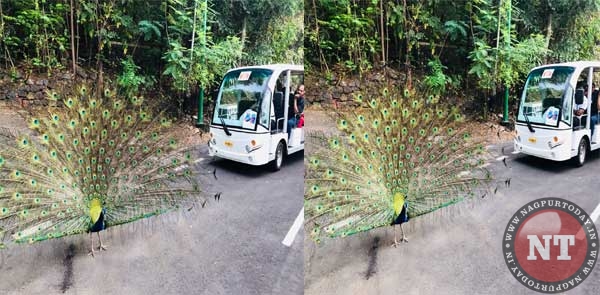 Mumbai: Visitors to Raj Bhavan, the Maharashtra Governor's residence at Malabar Hill in Mumbai were greeted by the stunning sight of the dancing peacocks.
This photograph was shot by the driver of the Raj Bhavan's Battery Car Rajesh Housnur on Wednesday (13th June).
Visits to Raj Bhavan will remain closed from 22nd June to 2nd October on account of monsoon.
The visits will resume from 3rd October. The booking for the visits will open on the website of Raj Bhavan on 10th September 2018, informs Raj Bhavan PRO .