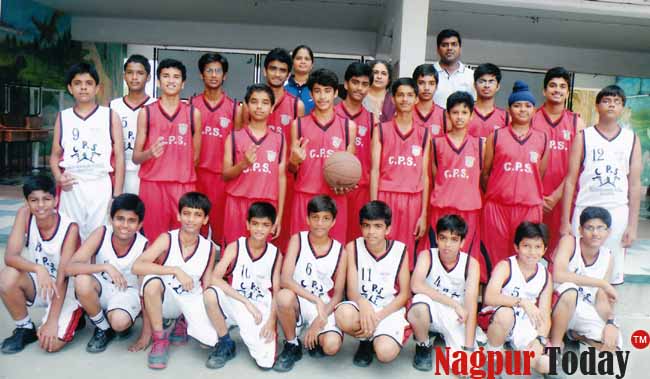 Nagpur News: Centre Point School, Wardhaman Nagar emerged winners' champions in the DSOU-14 and U—l7 (Boys) Inter School Basket Ball Tournament which was held from 27″' August to 31″ August 2013. The U-14 boys of CPS, WN defeated Somalwar School, Rarndaspeth (20-8) in the Quarter Finals and CPS, Dabha (28-17) in the Semi Finals. In the finals CPS, WN took on CPS, Katol Road and won the match convincingly with a-score of 46-32.
In the U-17 group, held between 31" Aug to 4″' Sept .CPS, WN, was pitted against CPS, Katol Road and won the match with the score of 44-30. Earlier they won against New English School in the Quarter Finals (23-12) and against R.S. MundleSchool in the semifinals (22-9).
The wining team U-14:-
1. Aryan Chawhan
2. Arpan Gupta
3. Harshal Nimbhalkar
4. J ayesh Katade
5. Varun Khandwani
6. Ved Bamb
7. Jose George
8 Pratik Dholkia
9. Rushil Chatterj ee
10. Shreyansh Chawla
11.Devanshu Shah
The wining team U-17:-
1. Swaraj Jadhav
2. Harshdeep Saini
3. Akshay Kashyap
4. Shivam Madan
5. Tushar Rathi
6. Aditya Sheth
7. Palash Deshpande
8. Yash Khandwani
9. Rohit Agrawal
I0.Uddesh Chhaj ed 11. Kalpak Jibhkate 12. Shanu Agrawal
The school principal and all teachers congratulated the students and their coach Manoj Rakshak for their exemplary performance.