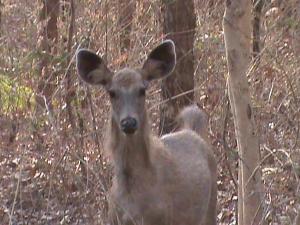 Nagpur News: In a surprise move, Dr Bonal, member secretary of Central Zoo Authority (CZA), a governing body of the zoos in India, made a visit to Mahajbagh zoo. However, the zoo authority little knew about his arrival. Dr. Bonal inspected the habitats and examined the condition under which the animals were being kept. He seemed to be quite unhappy with the way the zoo is functioning.
The Maharajbagh zoo authority has been demanding the official status of mini zoo from the CZA for long. Dr Bonal was understood to have been assigned the task of reviewing the parameters necessary for meeting the impending demand.
On his visit, Dr Bonal found that most of the cages of the zoo, especially that of tigers and leopards have aged beyond limit. Some of the cages were said to have been existing since the Bhonsala period.
Presently, Maharajbagh zoo lacks on various counts like proper arrangement for treating animals. There has to be pull out cage beside the main place of the tiger so that it can be moved safely to any place for treatment. Besides, sheds have also worn out and deadly need the repair. Of late, hygiene has also appeared to be of major concern.
Dr Bonal checked for the updates in the zoo in order to fulfill the criteria, and eventually let down by seeing the prevailing condition there. He then reportedly headed to Gorewada, where he was supposed to review the developments in view of upcoming state-of-the-art zoo there.