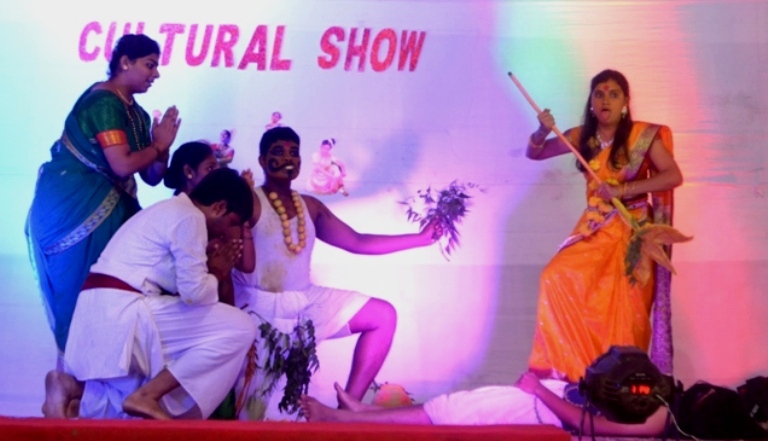 As and when the 'All India level' national integration camp (NIC) of NCC concluded in Nagpur, the applauses dint stop.
The National Cadet Corps (NCC) Group Headquarter at Nagpur organized one of its biggest events in recent years. A twelve-day long national level integration camp began on 16 Aug 2013 and concluded in the Orange City on 27th August 2013. This is a unique congregation of NCC cadets from all over the country at one place. Approximately 600 cadets and Associate NCC Officers (ANOs) from all states represented their respective State Directorates.
Camp was organized under the able guidance of Group Captain Mahesh Upasani Group Commander NCC Group Headquarters, Nagpur. 601 Senior and Junior Division NCC cadets from all over the India consisting of 16 Directorates from the States of Maharashtra, Andhra Pradesh, West Bengal, Sikkim, Bihar, Jharkhand, Delhi, Gujrat, Karnataka, Goa, Kerala, Laksha Dweep, Madhya Pradesh, Chhattisgarh, Odisha, Punjab, Haryana, Rajasthan, Tamilnadu, Nagaland, Uttarakhand and Uttar Pradesh alongwith 20 ANOs' 5 JCOs' and 12 NCOs' from each Directorate participated in the Camp. The aim of this event was to foster the spirit of national integration and solidarity by breaking cultural, religious, geographical, environmental and linguistic barriers, by way of community living. Secondly, it created awareness amongst youth on the diverse and rich cultural heritage of our vast country. Thirdly participants gained valuable experience by living, interacting, co-operating and working in harmony with the cadets from other regions. During  these twelve days camp various competitions like best cadet, quiz, dancing, singing and debates competitions were organized apart from regular training and lectures.
National Integration Camp concluded with a grand cultural evening. The Chief Guest of Cultural evening was Brigadier Satish N Wasade Commandant, Guards Regimental Centre, Kamptee, who was received by Group Captain Mahesh Upasani, Group Commander, NCC Group Headquarters, Nagpur. On this auspicious occasion Brigadier Satish N Wasade, Commandant, Guards Regimental Centre Kamptee said that "The unity and diversity is the strength of our nation.  And today, by performing under one plateform, NCC candidates from all over the country have proved this.  It is the reflection of common involvement and hard work because of which we could achieve this.  I would like to congratulate the cadets and staff for the success of this event.  National Cadet Corps (NCC) will always remain the strength of the nation.  You are the future of the Nation". Camp Commandant Group Captain Mahesh Upasani in his address said that "Understanding each other's cultures, promoting comradeship and national integrity was the intention of the camp." The camp concluded with NCC song followed by National Anthem.
PICS BY : Amol